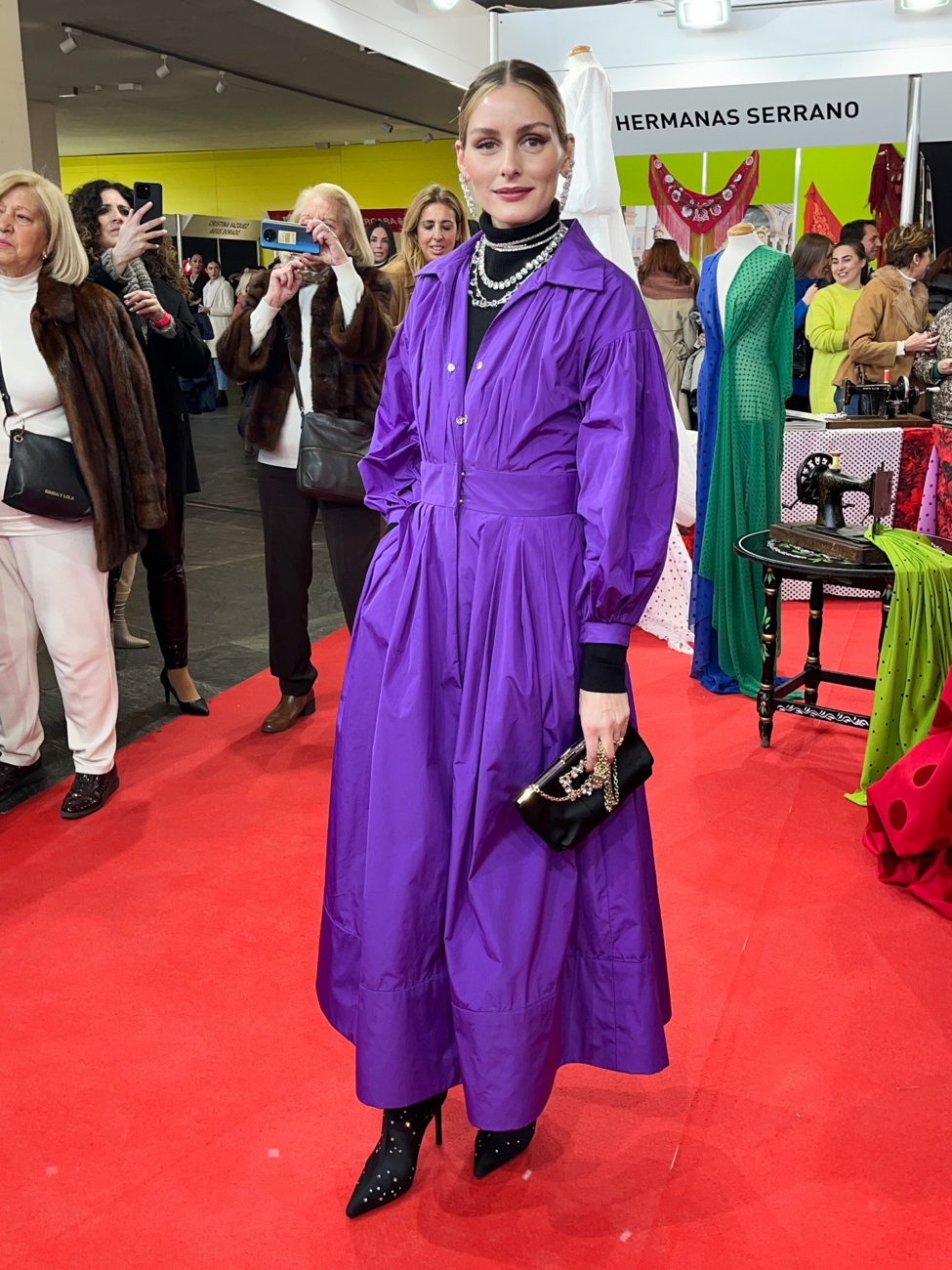 Flamenco fashion
The International Flamenco Fashion Show of Seville, SIMOF, has started and demonstrating the international projection it has achieved in recent years, the 'it girl' Olivia Palermo, one of the most popular influencers on the planet, has been responsible for cutting the ribbon opening the catwalk, becoming the main protagonist of the most important event in our country as far as flamenco fashion is concerned. SOURCE: (CHANCE)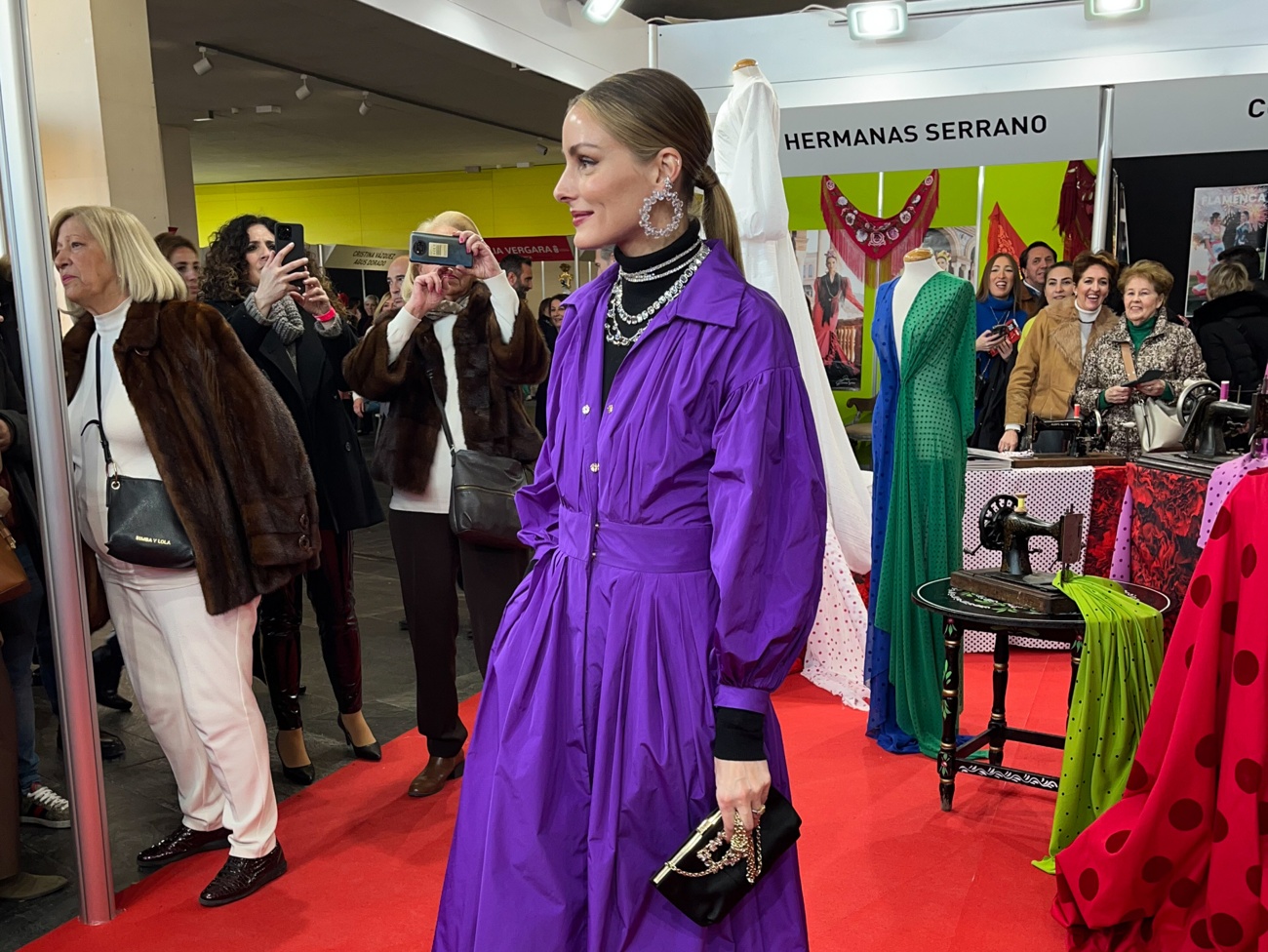 From Paris to Seville
Accompanied by her handsome husband, Johannes Huebl, and recently arrived from the Paris fashion week, the New Yorker was full of sympathy and closeness during her visit to Seville, where she confessed to be a fan of Spanish fashion and where, amazed, she applauded the latest proposals of the flamenco catwalk.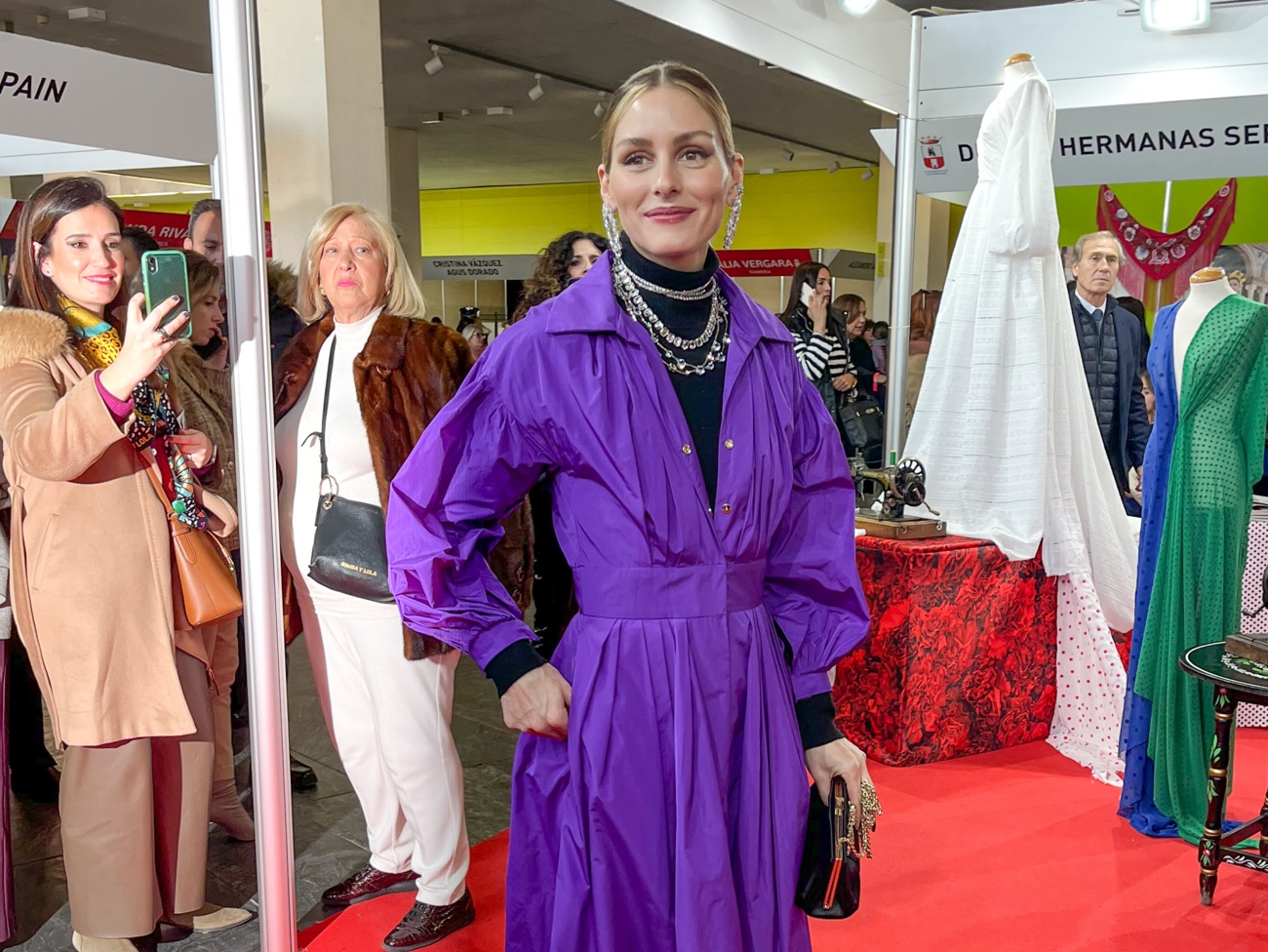 Purple taffeta coat
With a nod to Spain and the Andalusian city, Olivia wore a spectacular purple taffeta coat, with puffed sleeves and marked waist, from the Sevillian firm Antonio Garcia, which she combined with a black turtleneck sweater, matching leather handbag, silver maxi earrings and several chokers of the same material.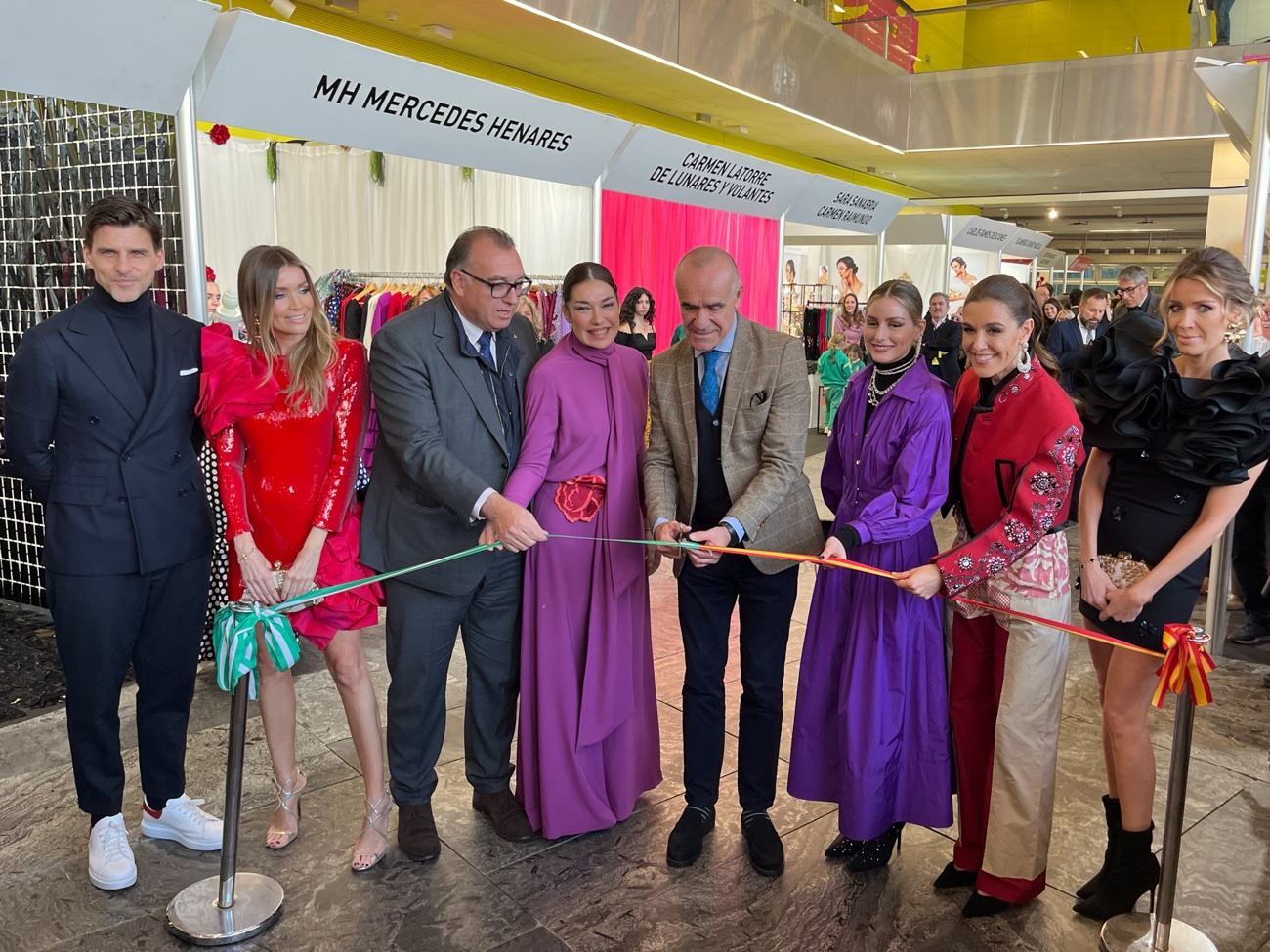 Cutting the tape
Although she made no statements to the press, the instagrammer did pose smiling with one of the organizers of the show, Raquel Revuelta, and other celebrities who did not want to miss the inauguration, such as Antonio Banderas' wife, Nicole Kimpel – accompanied by her sister Barbara – or Raquel Sanchez Silva.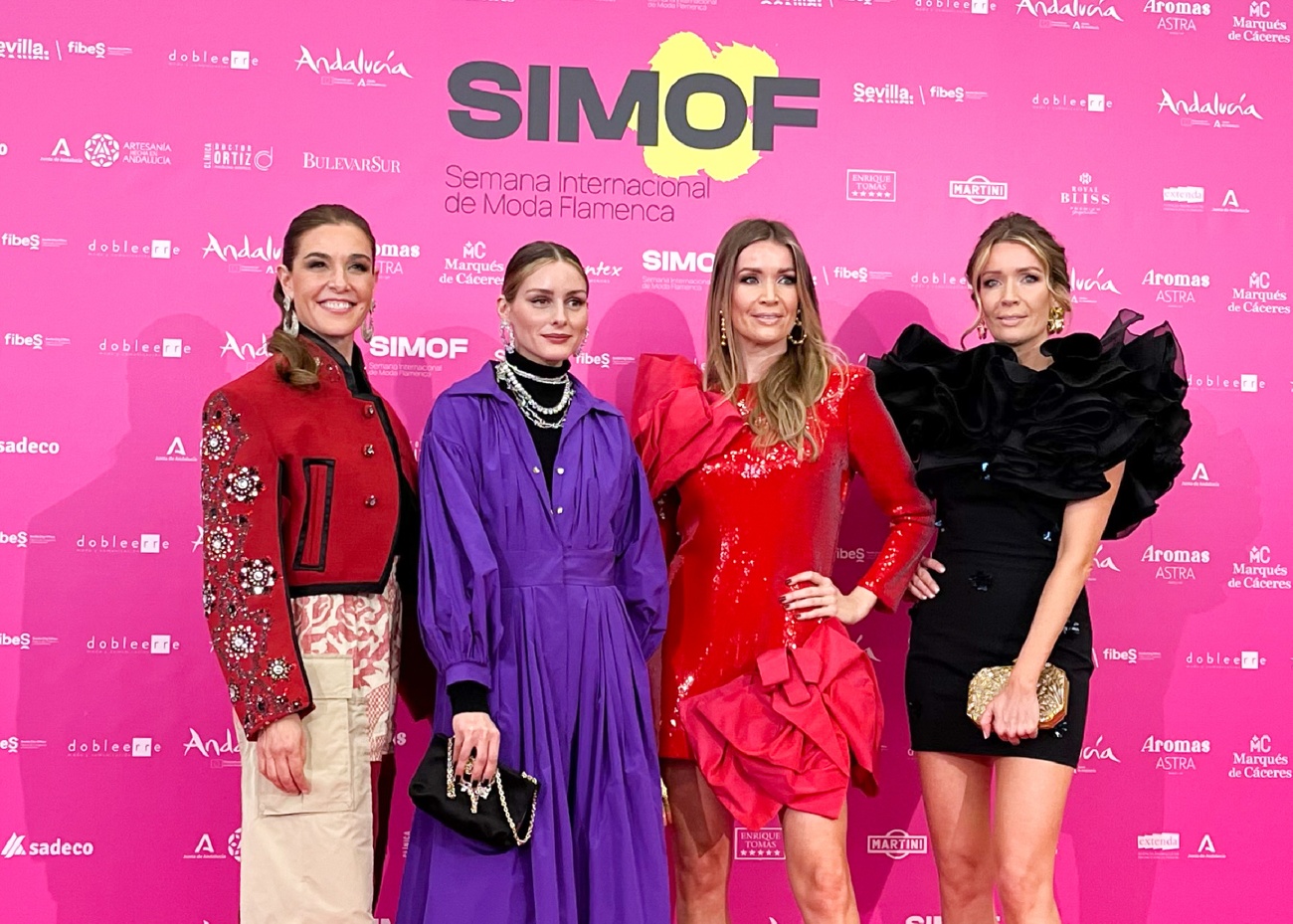 Surrendered to flamenco fashion
A brief but intense visit that Olivia, surrendered to flamenco fashion, shared on her social networks, sharing with her more than 7 million followers the gypsy costumes that have most impacted her.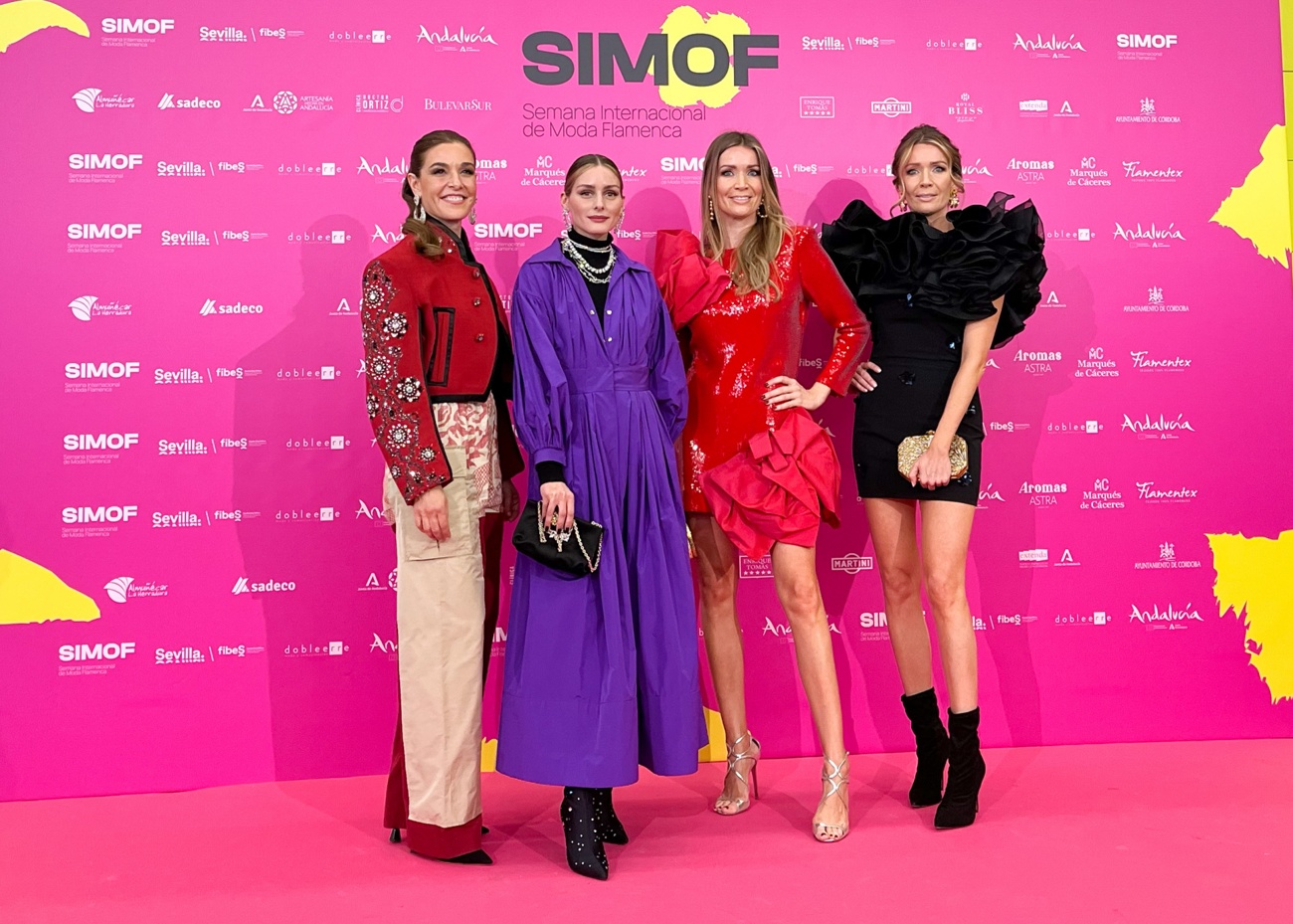 April Fair?
Will we see her wearing one at the next Feria de Abril? As she confessed to some of the attendees with a big smile, and flanked by her husband, she would love to.