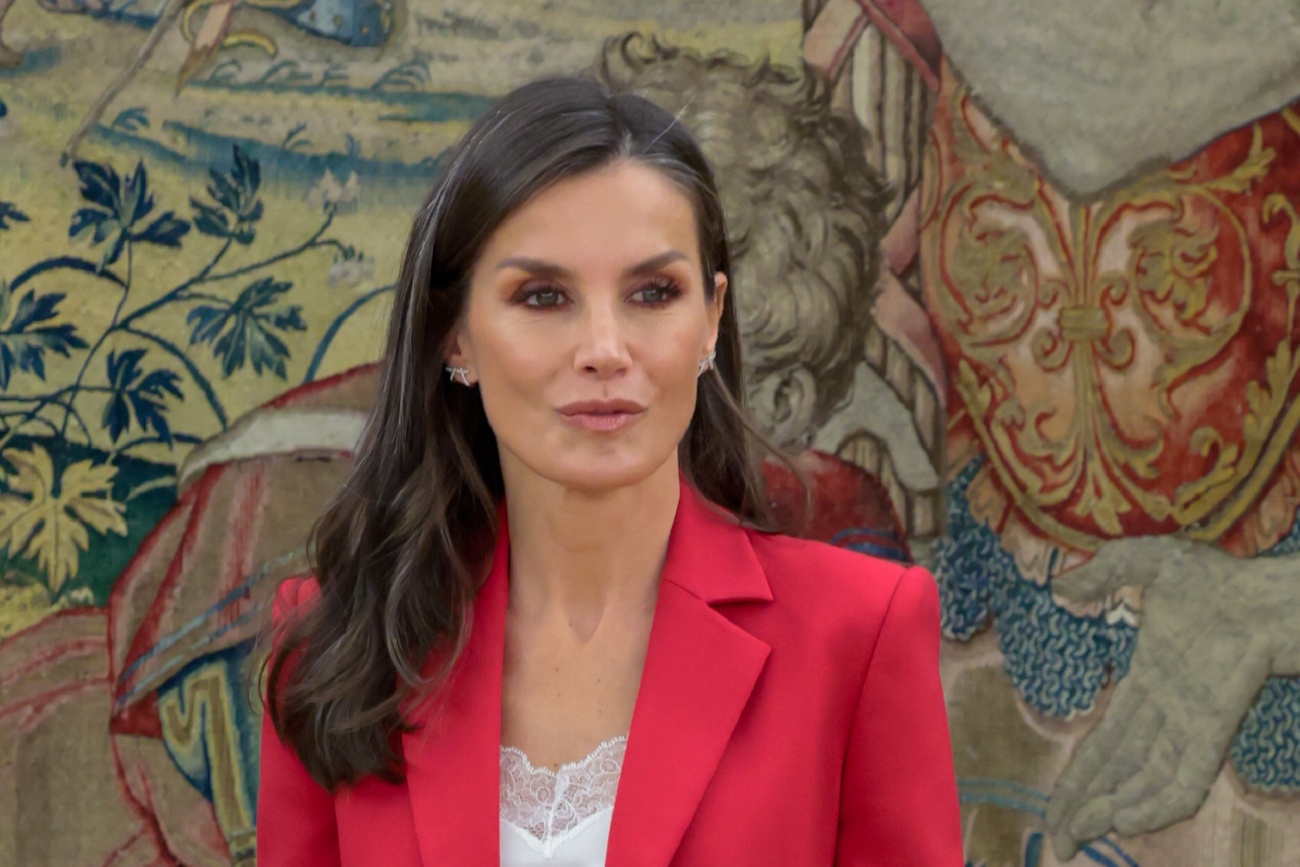 Two professional engagements
Second and last appearance of the week for Queen Letizia, who after visiting on Wednesday the exhibition on Elio Antonio de Nebrija at the National Library. Source: (CHANCE)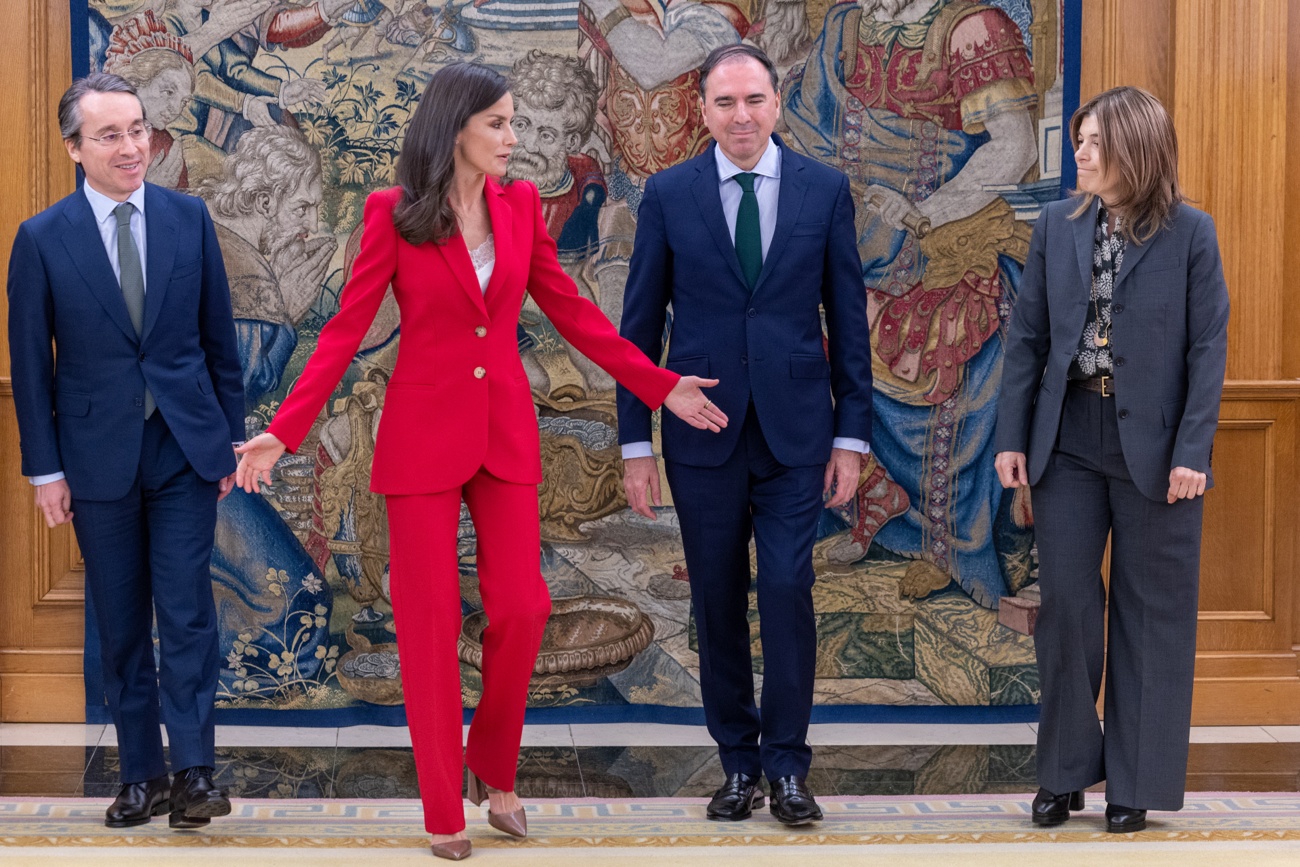 By Xandra Falcó
He presided over two audiences at the Zarzuela Palace; first he received a representation of Code.org -led by Xandra Falcó- on the occasion of the report 'Observatorio de la Informática en España' (Observatory of Informatics in Spain).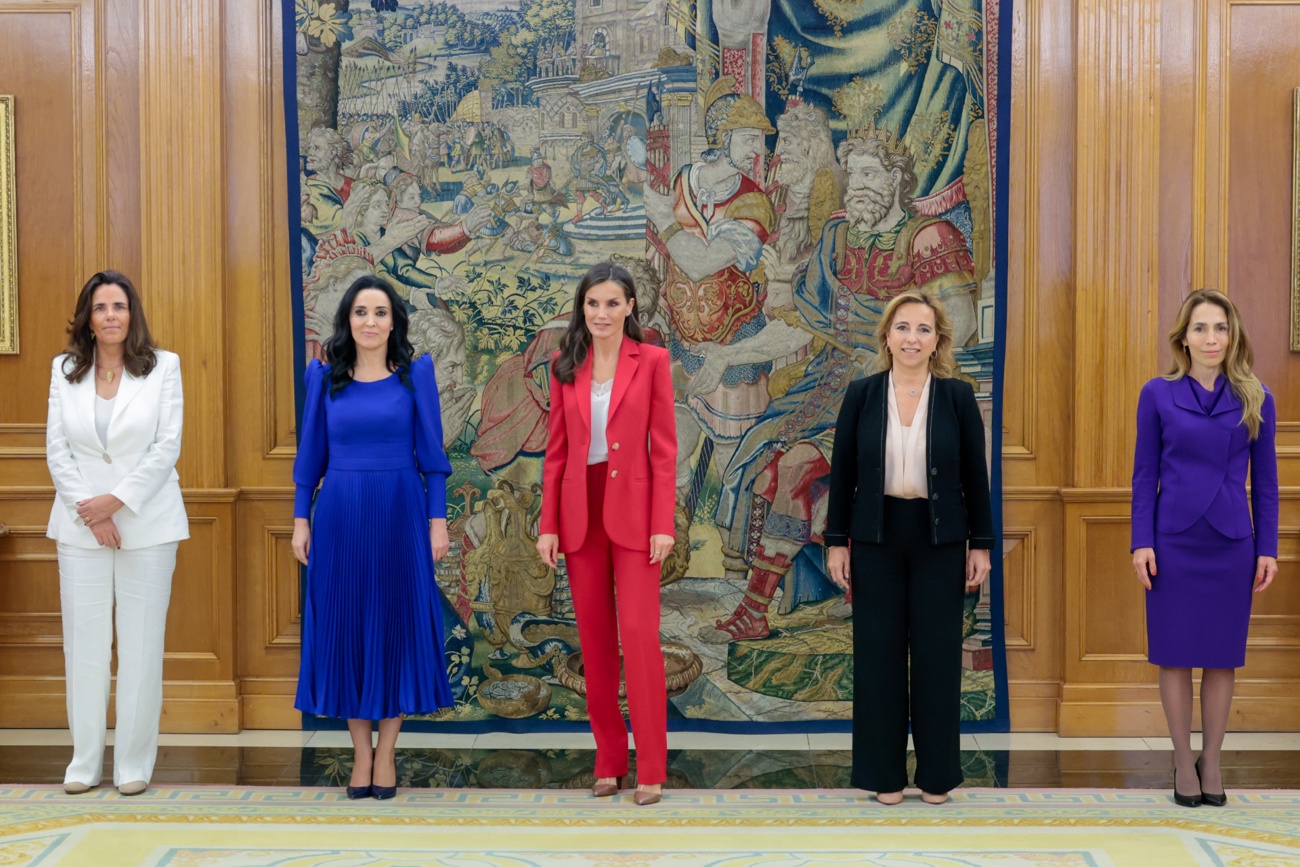 Surrounded by women
Then a delegation of the Editorial Board of 'MagasIN', the daily magazine of the newspaper 'El Español' dedicated to women.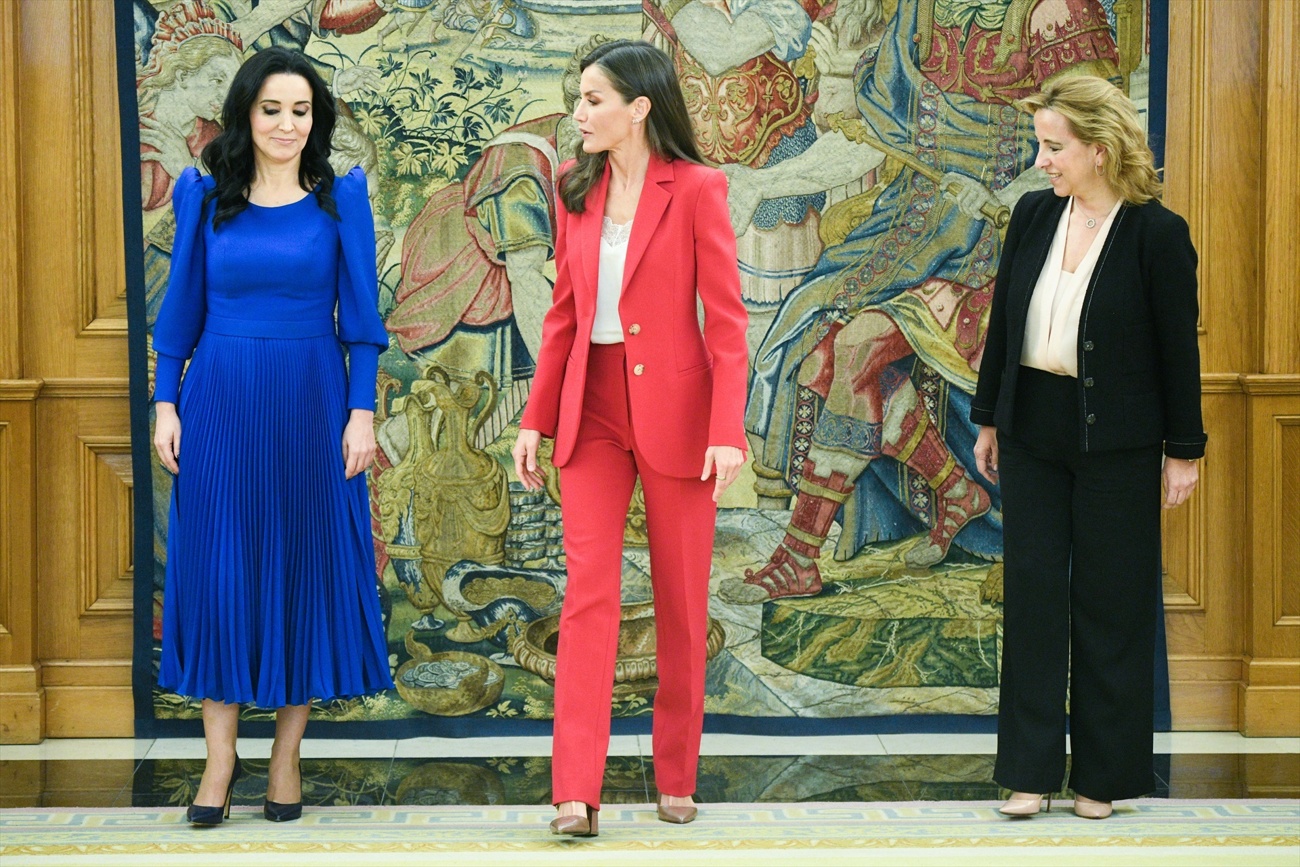 A new suit
Two engagements of a clearly professional nature in which His Majesty has shown his best 'work' version with a new suit that promises to become one of his favorites.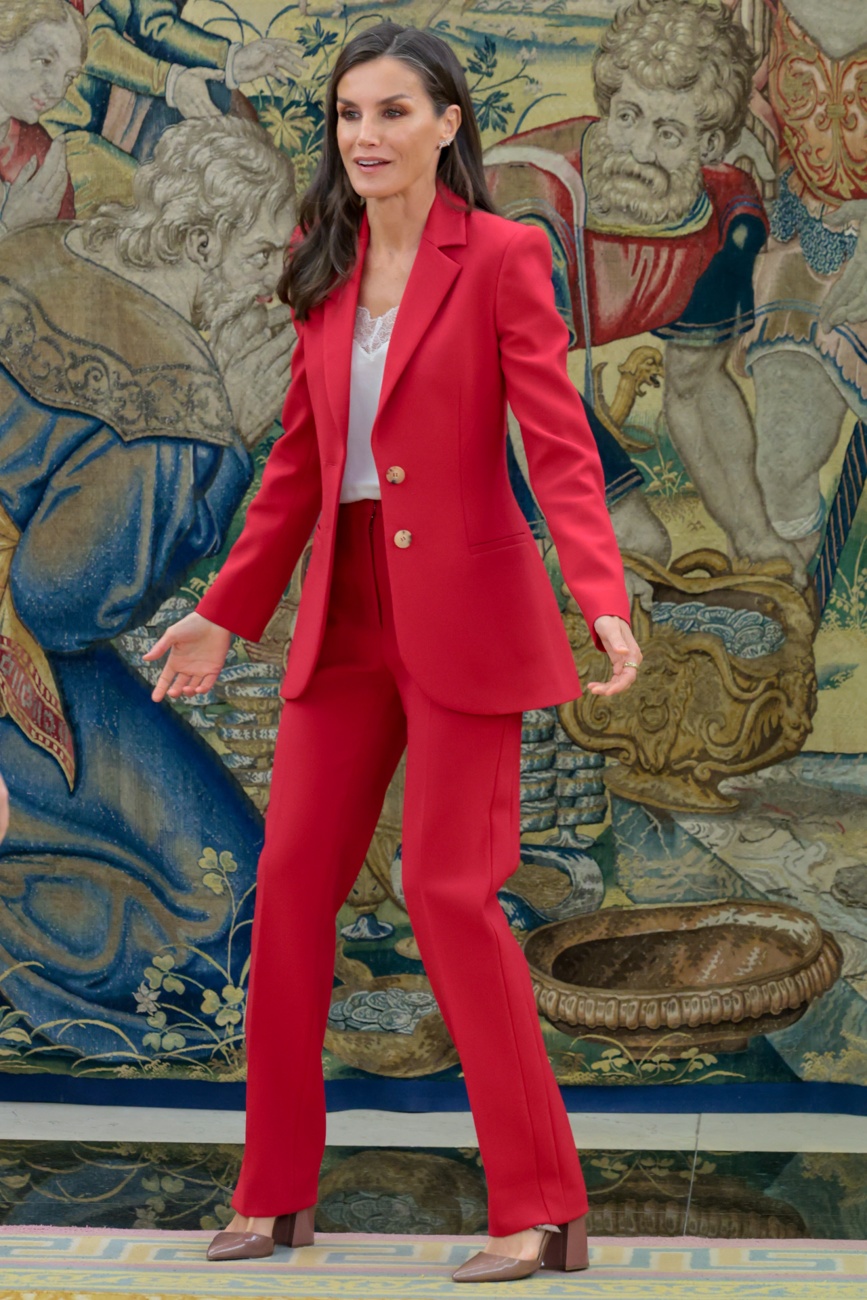 Set in red
An outfit in red with a fitted blazer with rounded hem and front buttoning in brown -whose signature we do not know at the moment- as spring as versatile.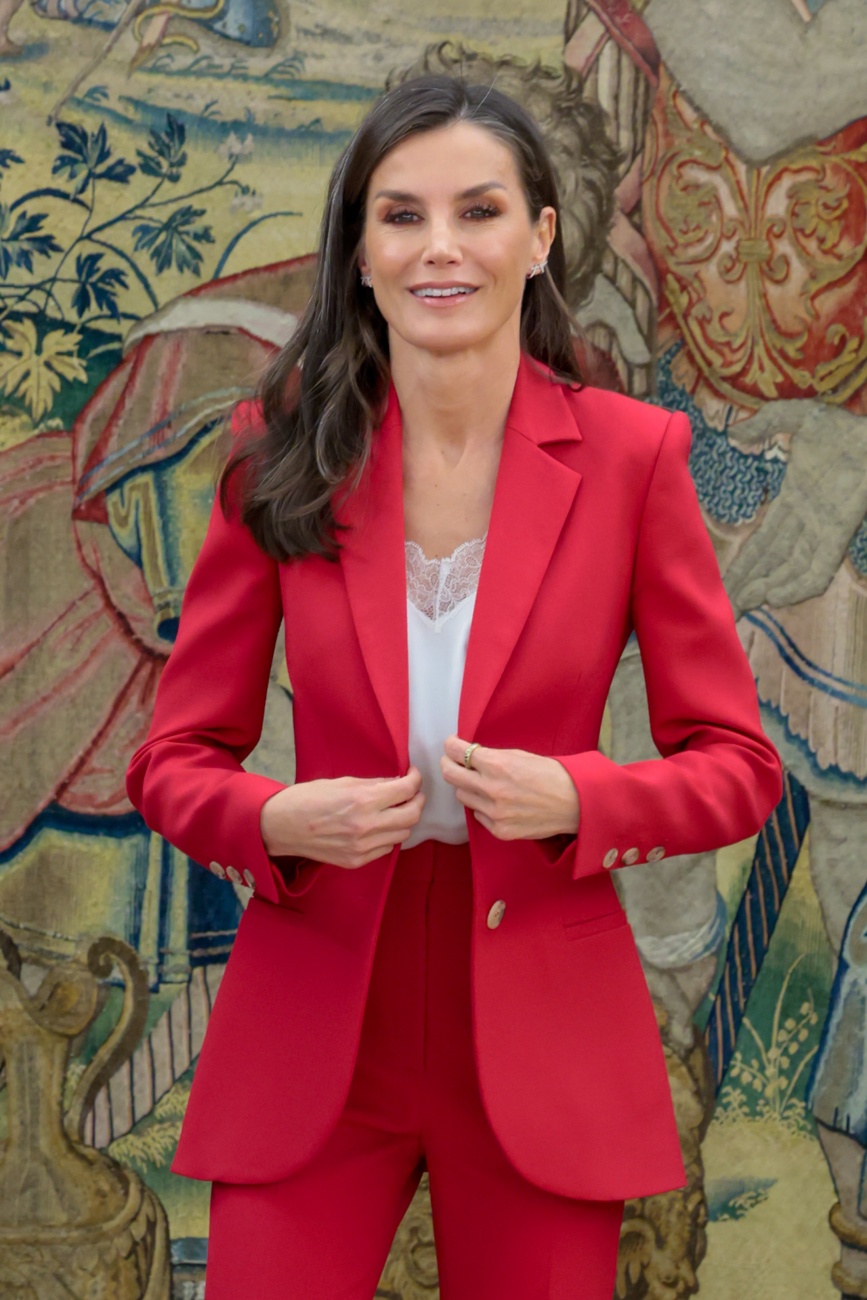 White lingerie
She has combined it with a white lingerie top that we have already seen on more occasions and with which she has given a more daring touch to the look.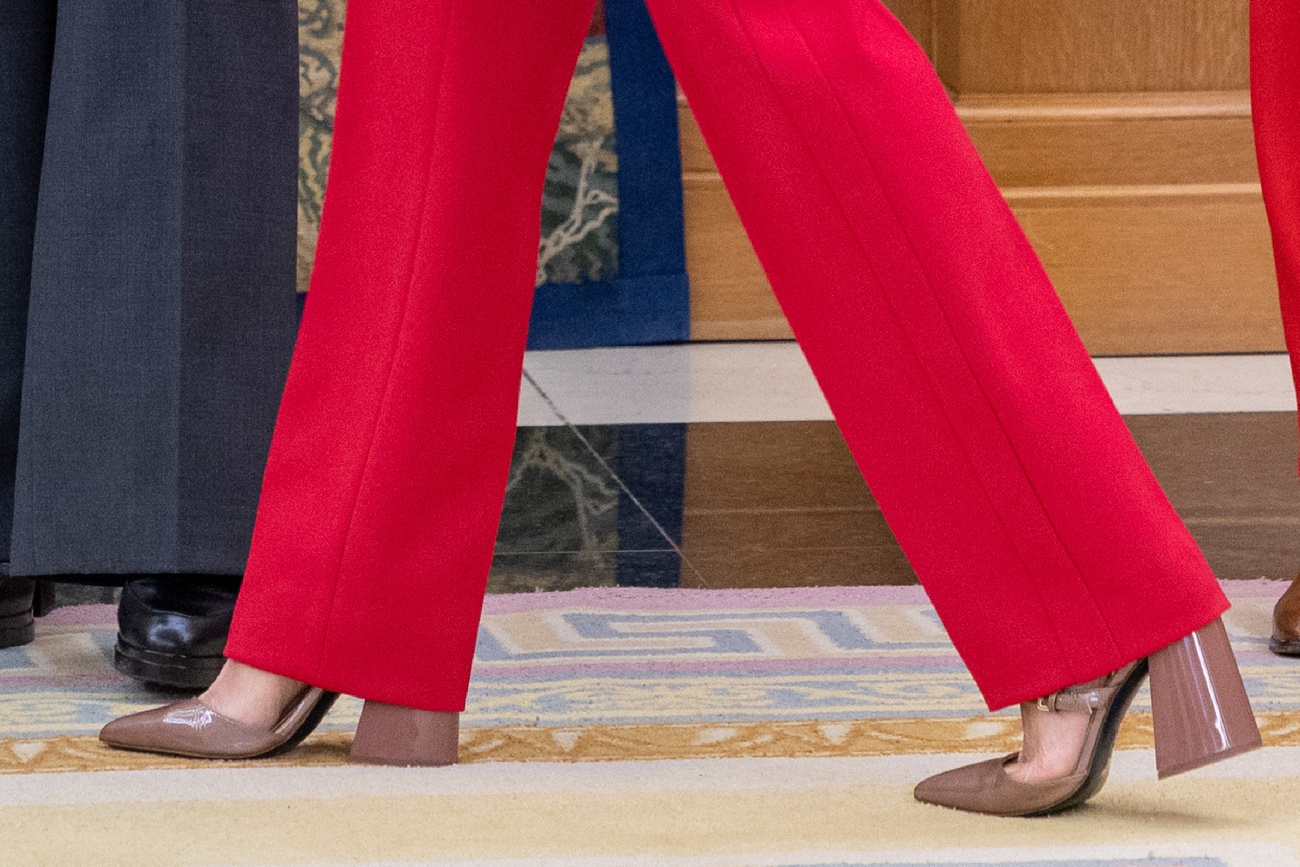 Square heel shoes
And to complete the look Patrizia Pepe patent leather shoes with square heel and bracelet on the instep in camel color.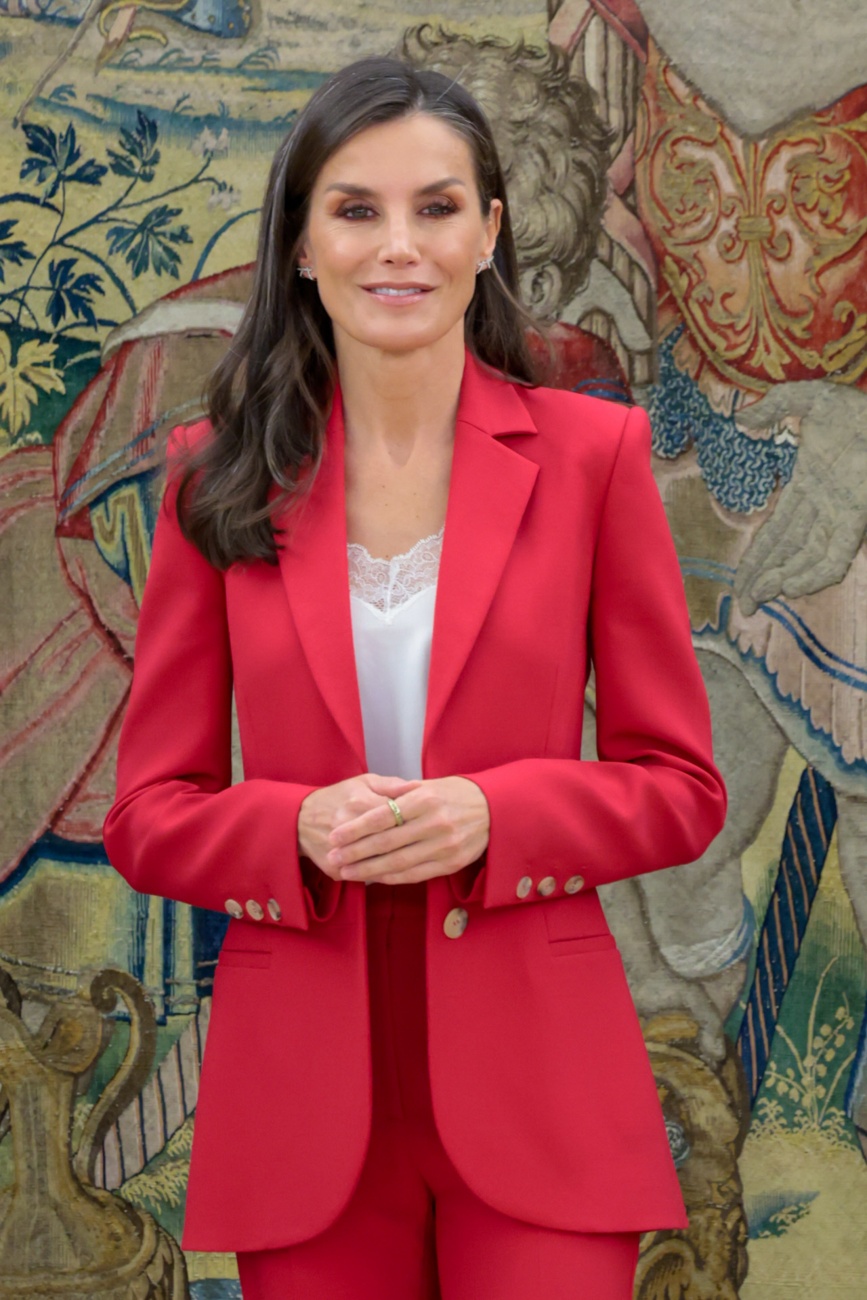 Red suits you very well
An elegant and flattering outfit with which Doña Letizia has reissued her idyll with the color red -how well it suits her!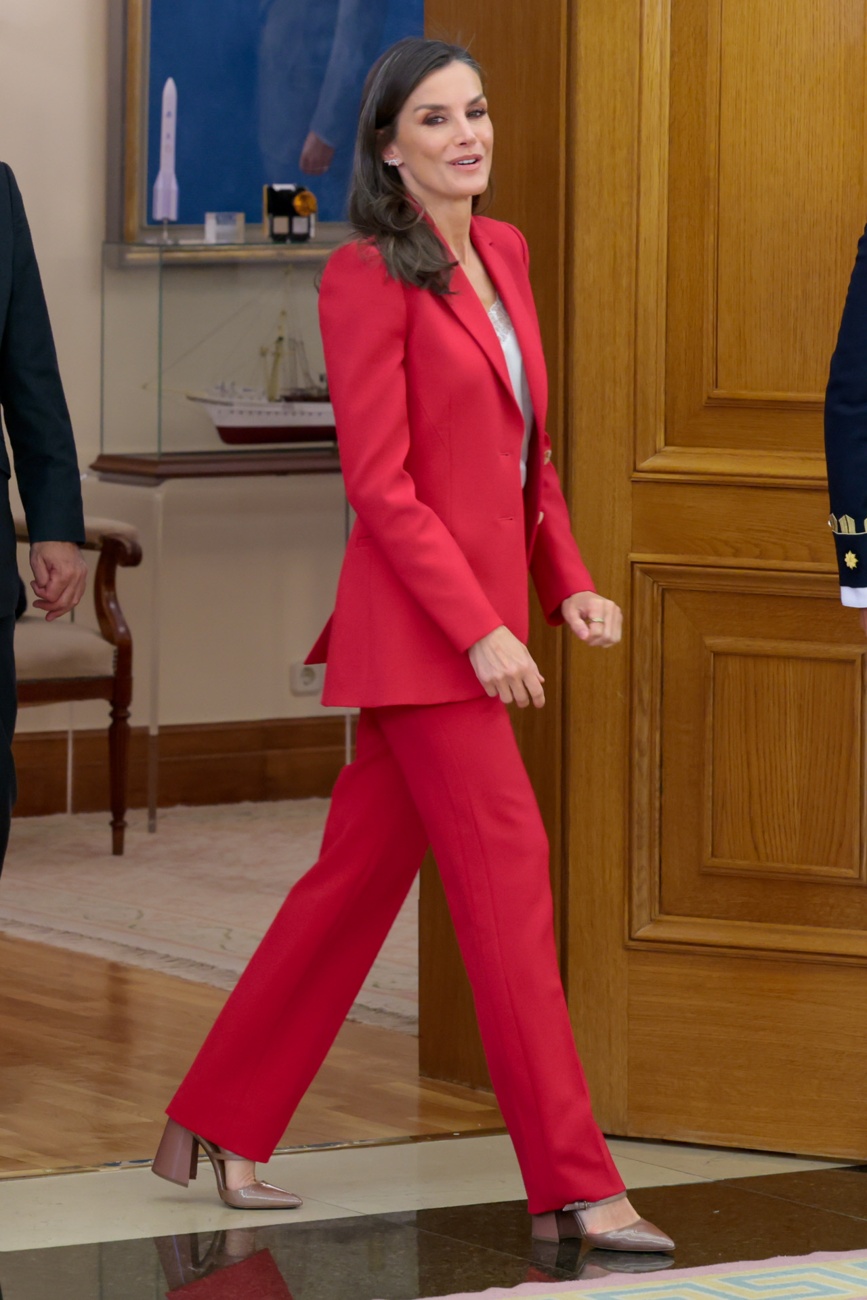 Expands its suit collection
A style with which Doña Letizia has expanded her collection of tailored suits, which has something for everyone: pinstripe, in green, gray, red or pink.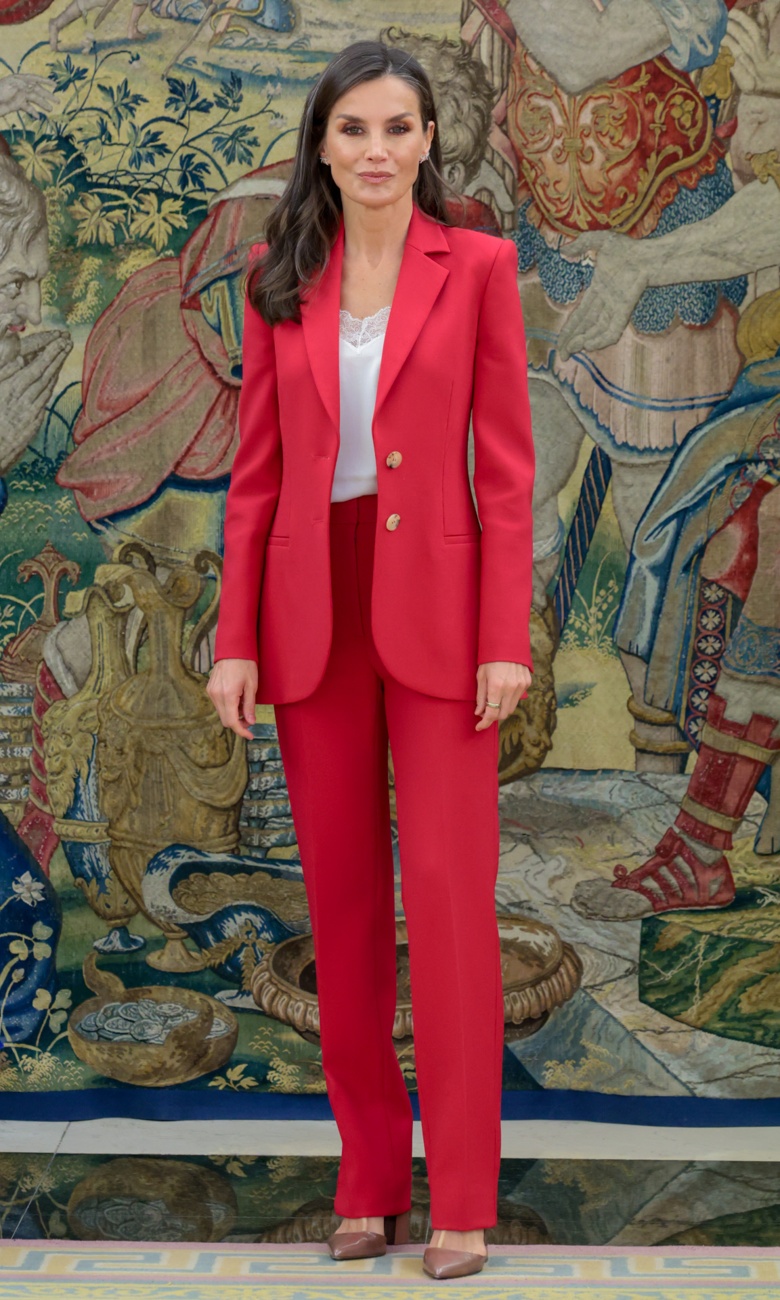 Its hallmark
Queen Letizia has made suits her own hallmark, opting for the executive look in many of her public appearances.