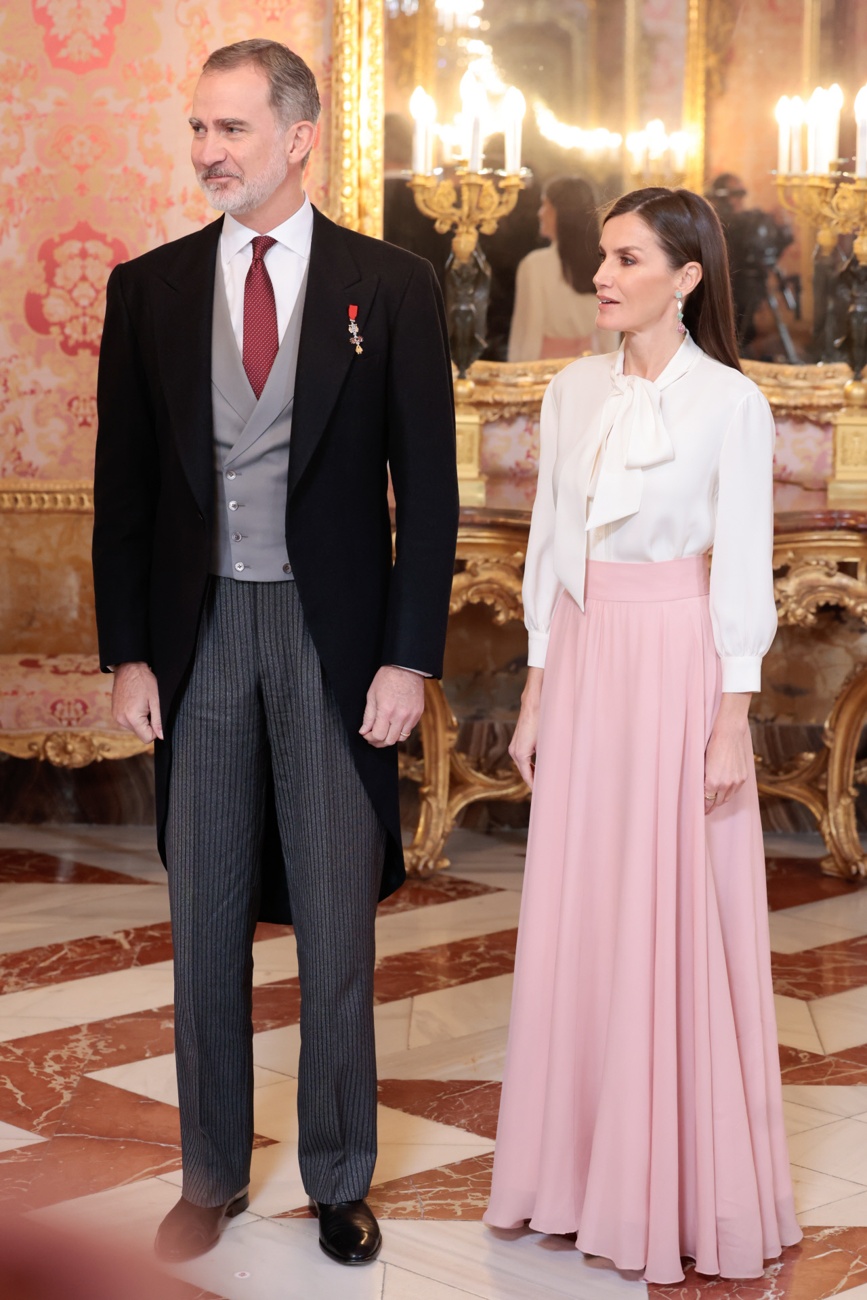 New event in his official agenda
The King and Queen have received at the Royal Palace the Diplomatic Corps accredited in Spain. An appointment in which the monarch never disappoints.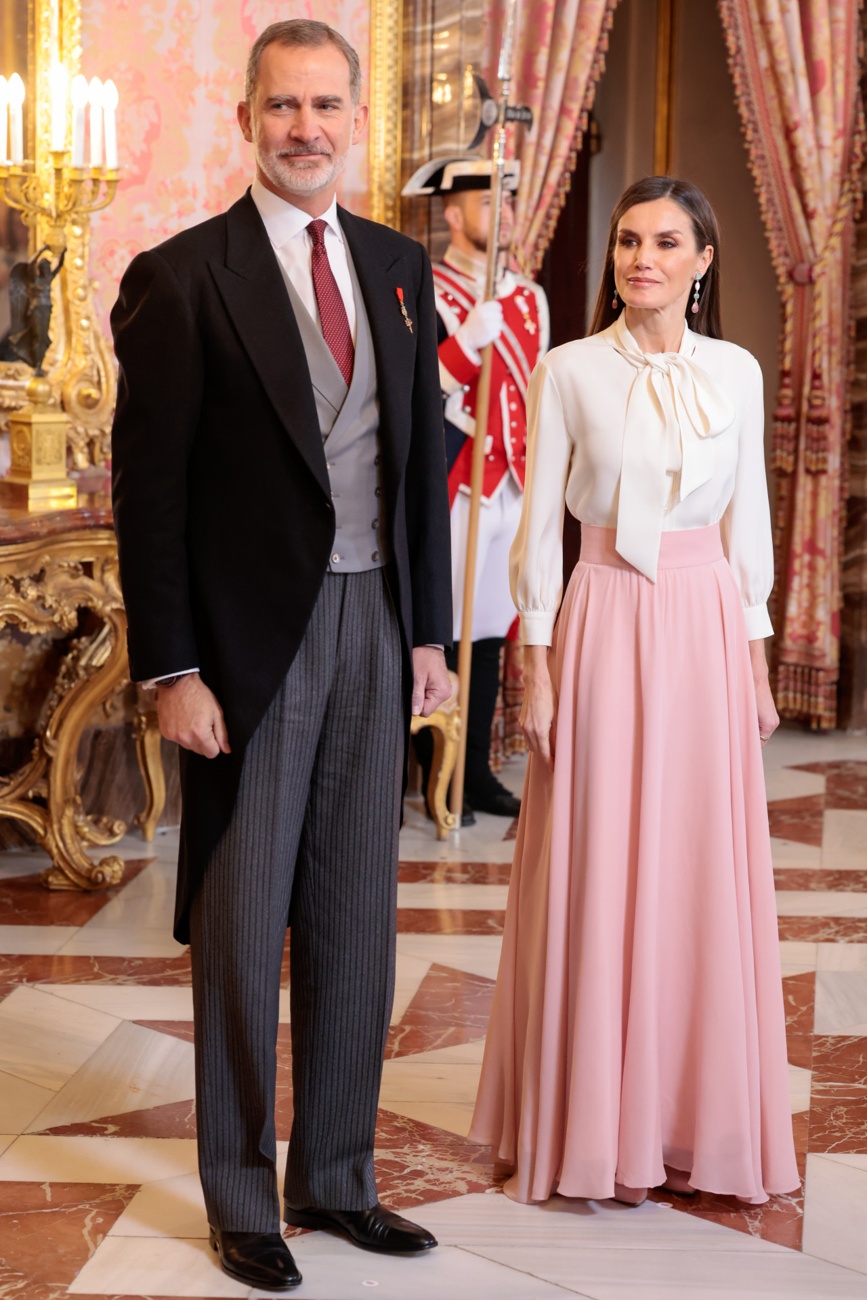 This time the kings attended together
First and last joint appointment of the week for King Felipe and Queen Letizia, who on Wednesday received at the Royal Palace the Diplomatic Corps accredited in Spain, composed of 126 embassies resident in our country and almost 800 Consulates, 153 career and more than 600 honorary.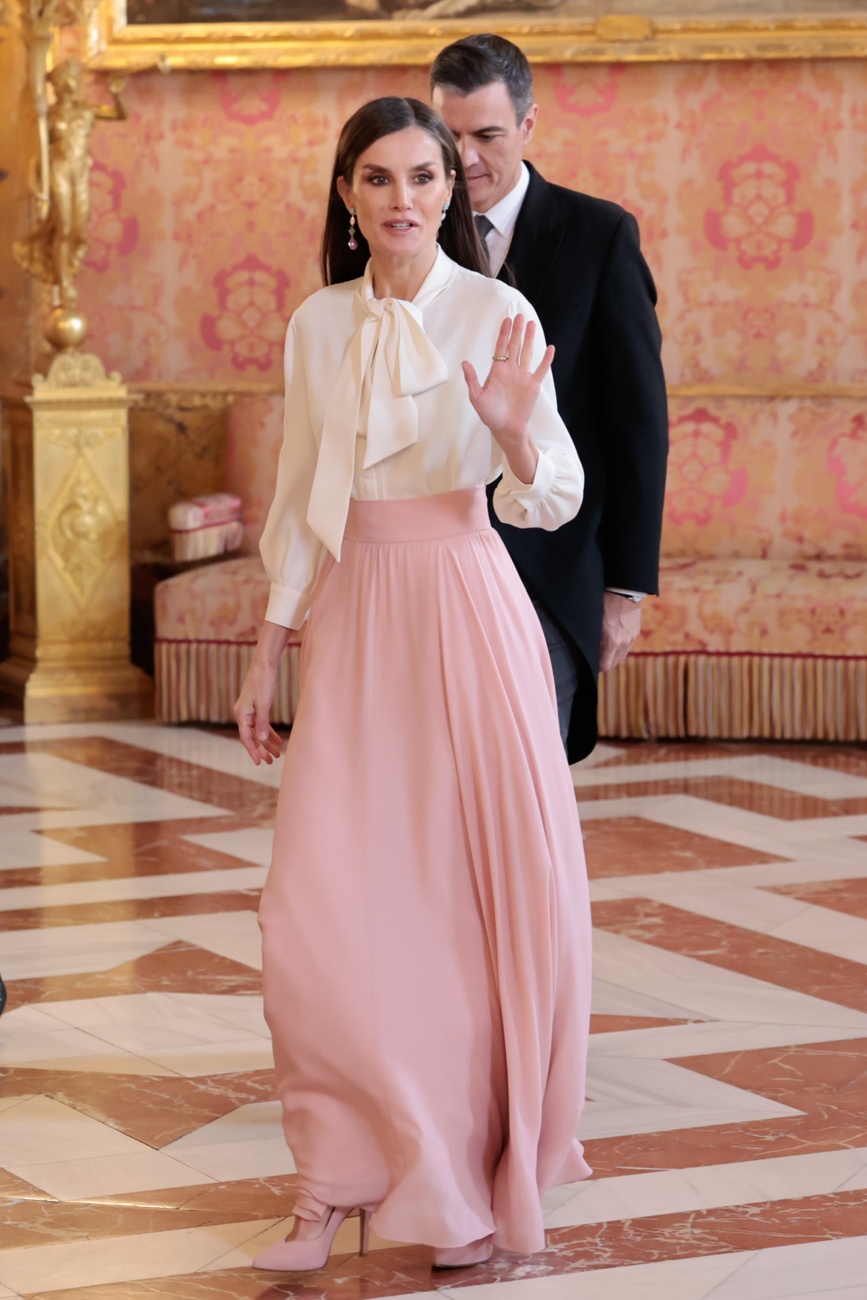 A set of long
A solemn engagement in which protocol dictates that women wear long dresses and in which the Queen never disappoints, choosing outfits that always make a difference.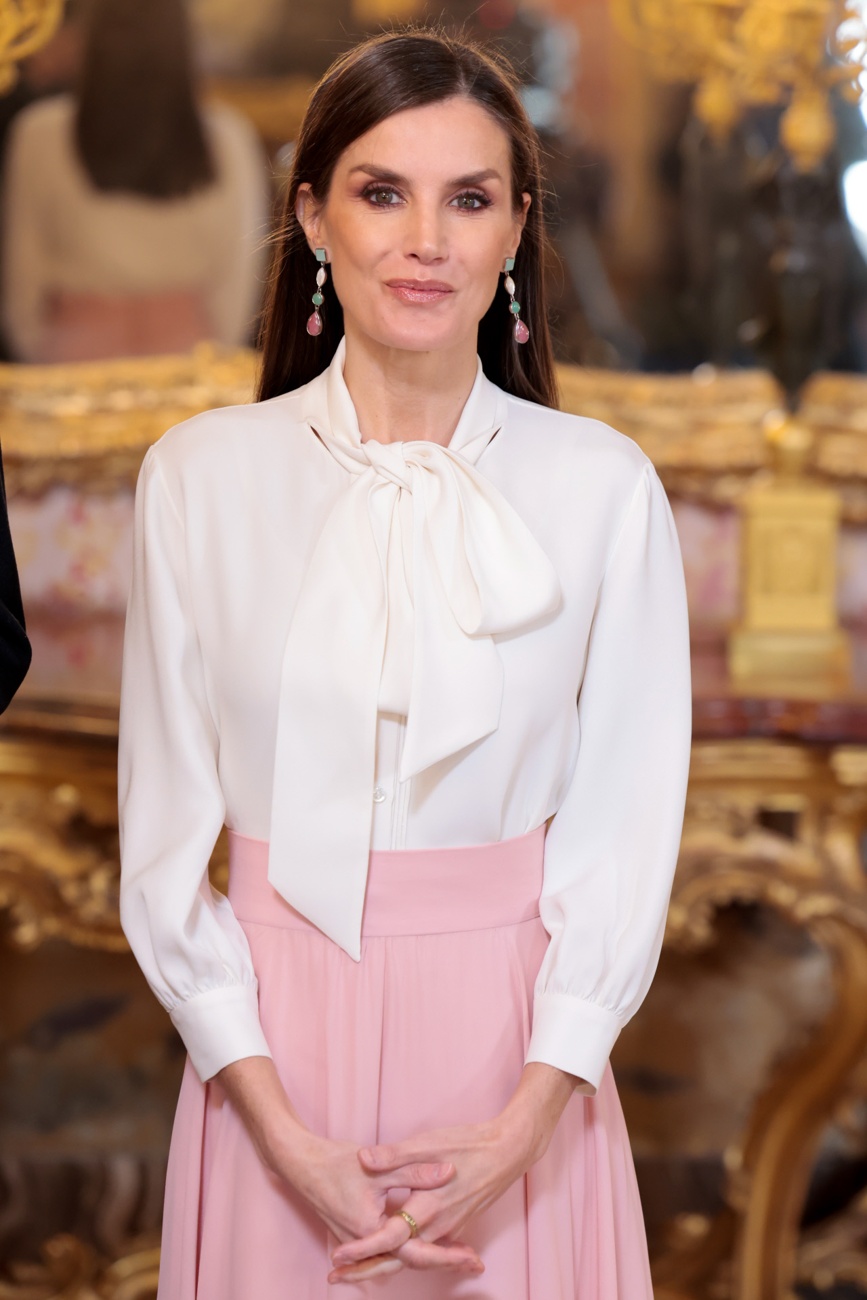 Never defraud
In the 2022 edition of this event, Letizia chose to recover a vintage Valentino that she borrowed from Queen Sofia, this time she has fallen in love betting on the formula of the long skirt and blouse instead of the always recurrent ball gown.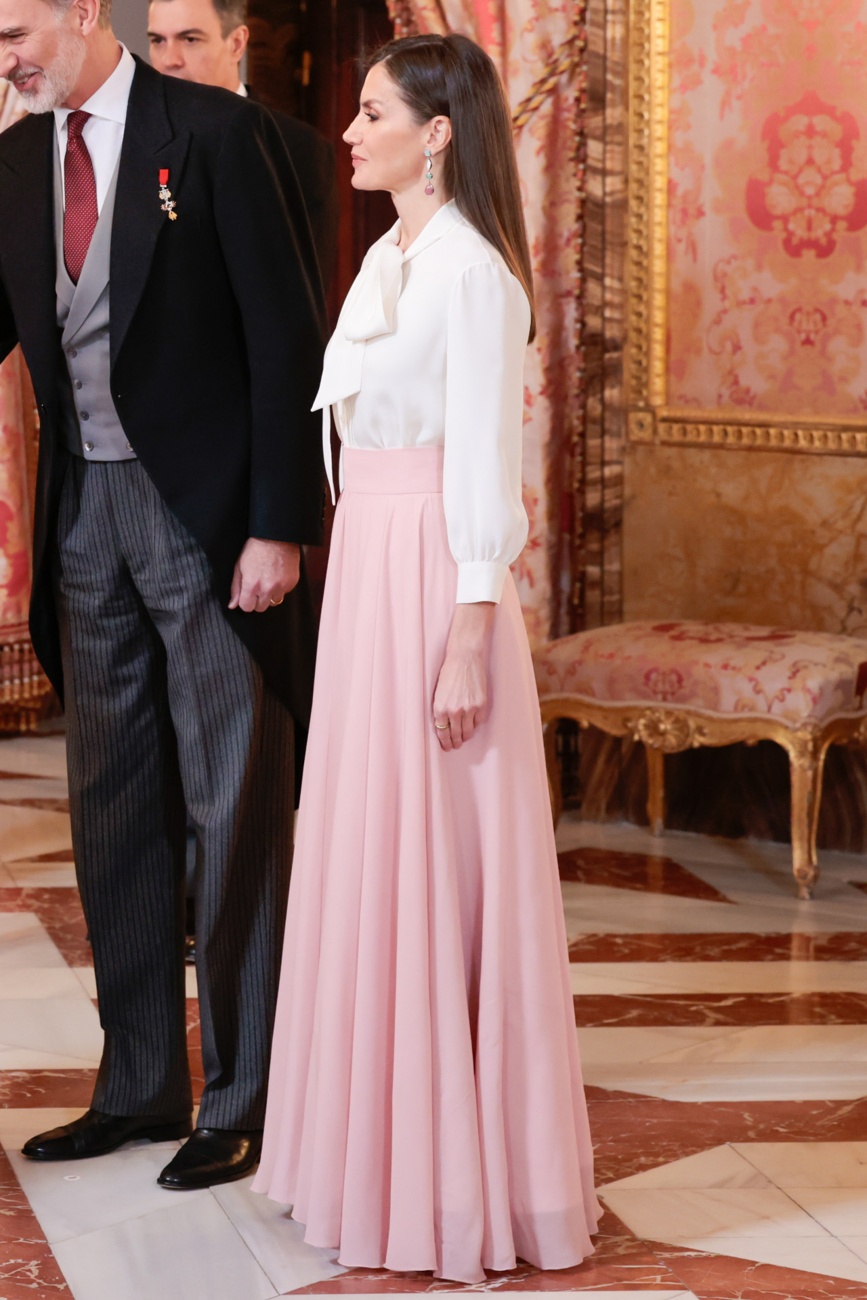 A blouse we have seen before
This may probably be her most elegant and sweetest look so far in 2023 thanks to the combination of a white silk blouse with a bow at the neck, which she debuted in 2017, and we have seen her on several occasions for its great versatility.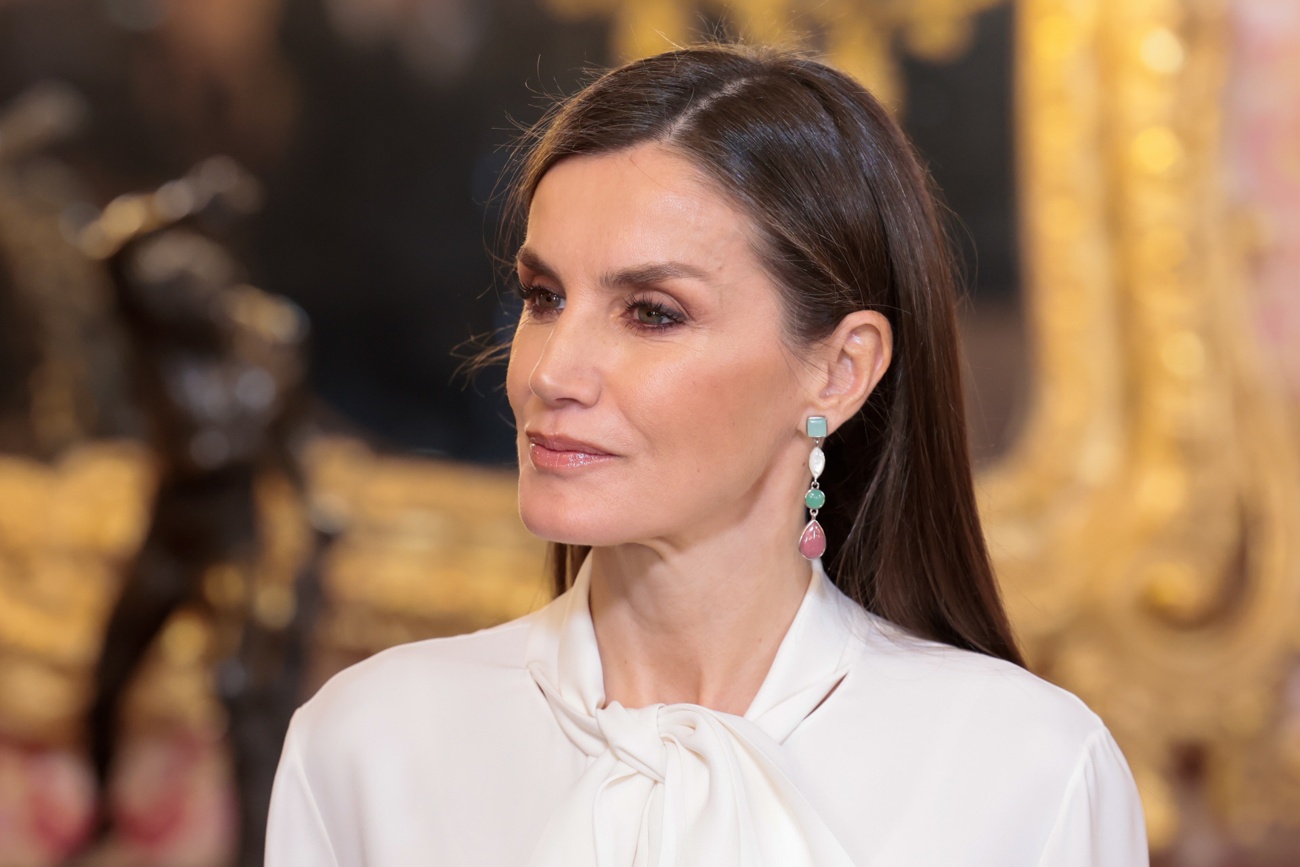 A simple and elegant look
She wore a new pastel pink skirt with this blouse.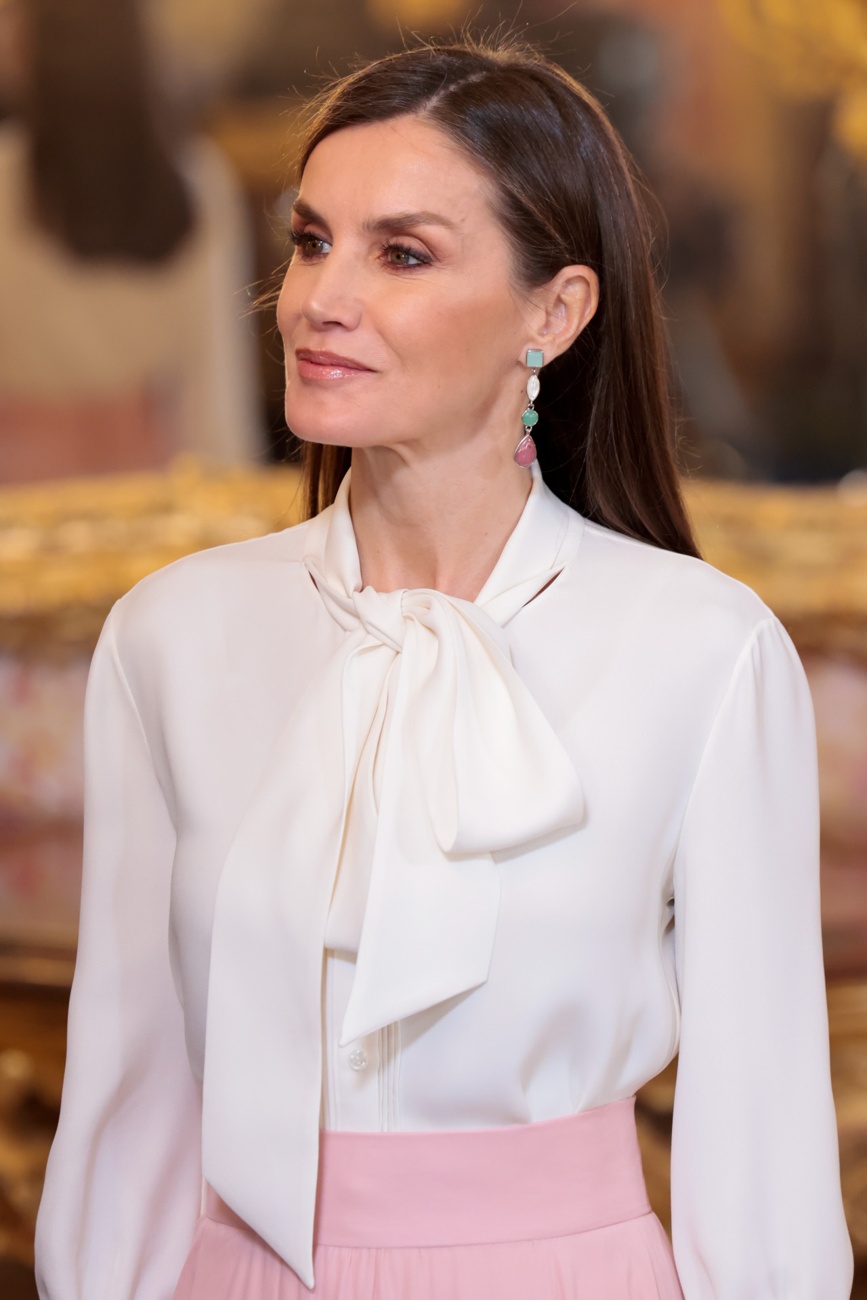 The queen shone with her own light
A premiere garment, very special precisely because of its simplicity; pleated, with a slight flounce and the waist marked as a discreet sash, confirms that pink is the new favorite color of Doña Letizia.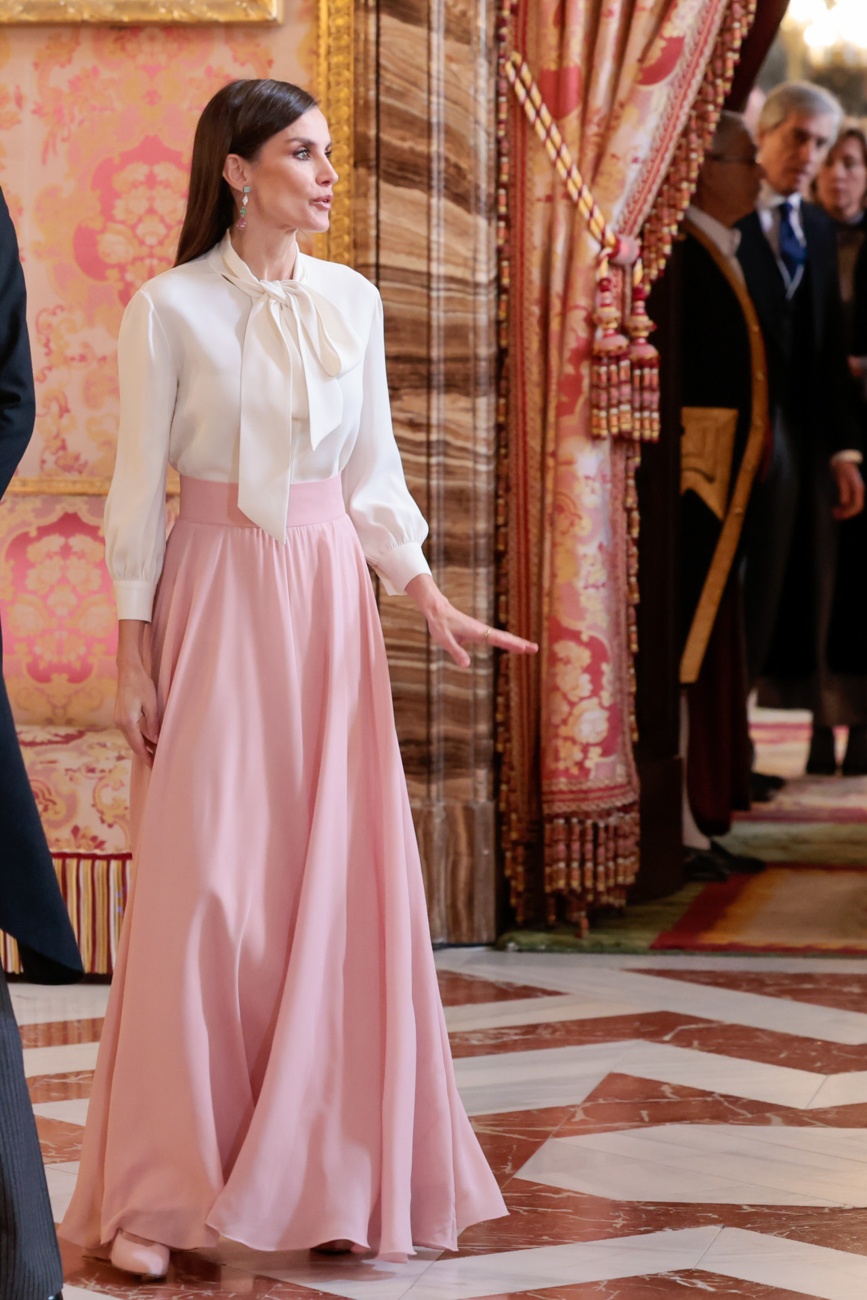 The skirt is spectacular
A very flattering garment for the queen.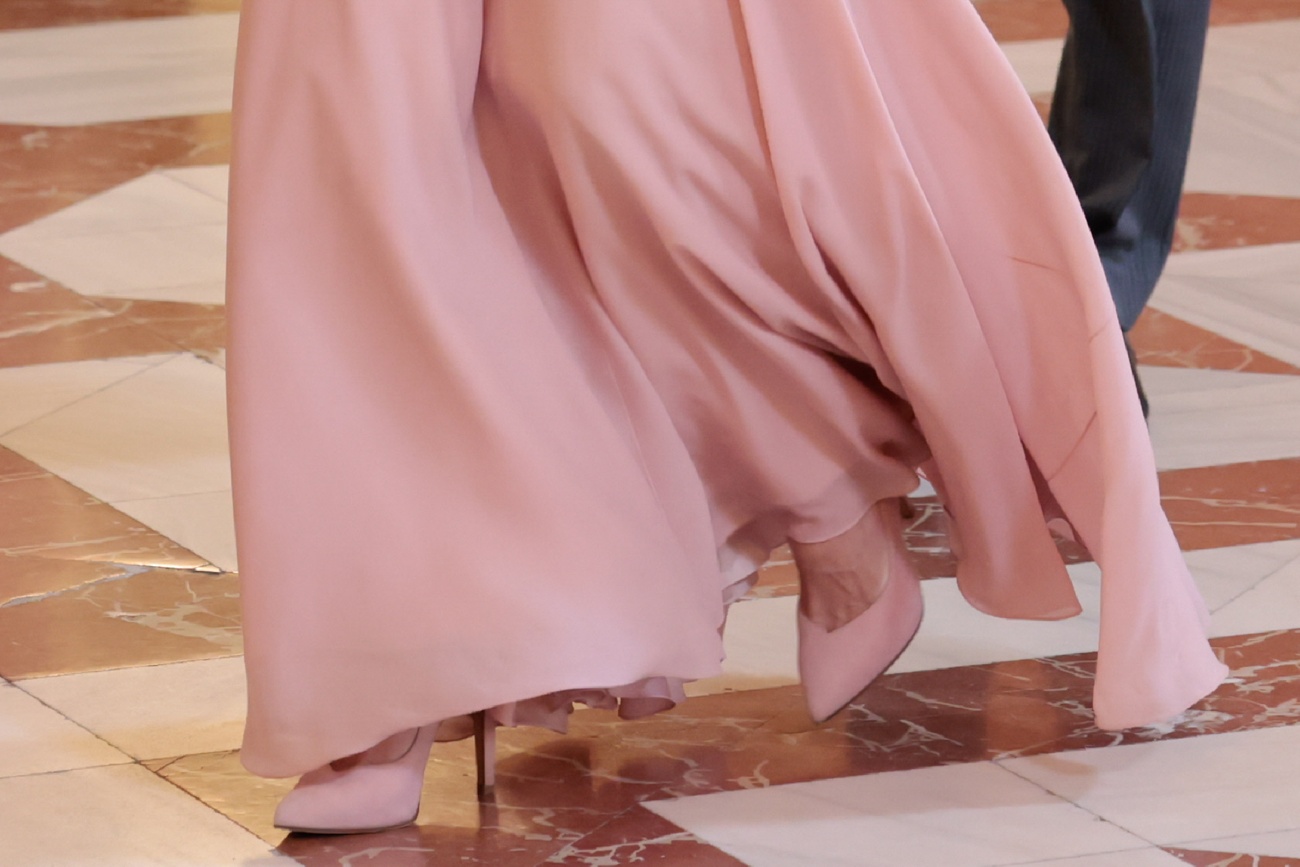 Challenging heights
As accessories, some pink suede pumps by Magrit, the ring of the Italian firm Coreterno that debuted at the Royal Easter last January 6 and that has taken over from Karen Hallam as her fetish jewel, and some beautiful and colorful earrings that have become the star of the look.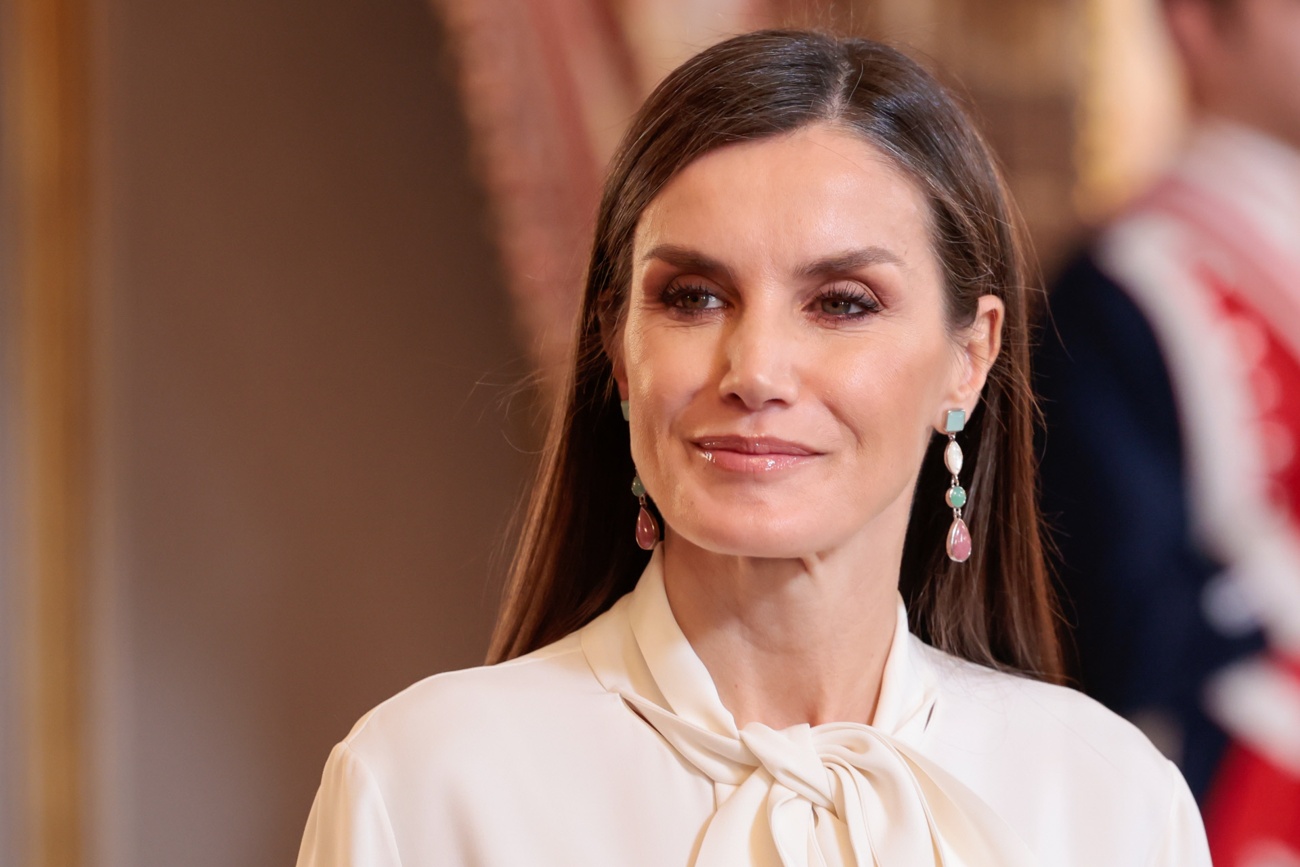 Matching accessories
The earrings are long and with colored stones, pink, white and green, in different shapes, have put the icing on the most delicate styling of the Queen this year.