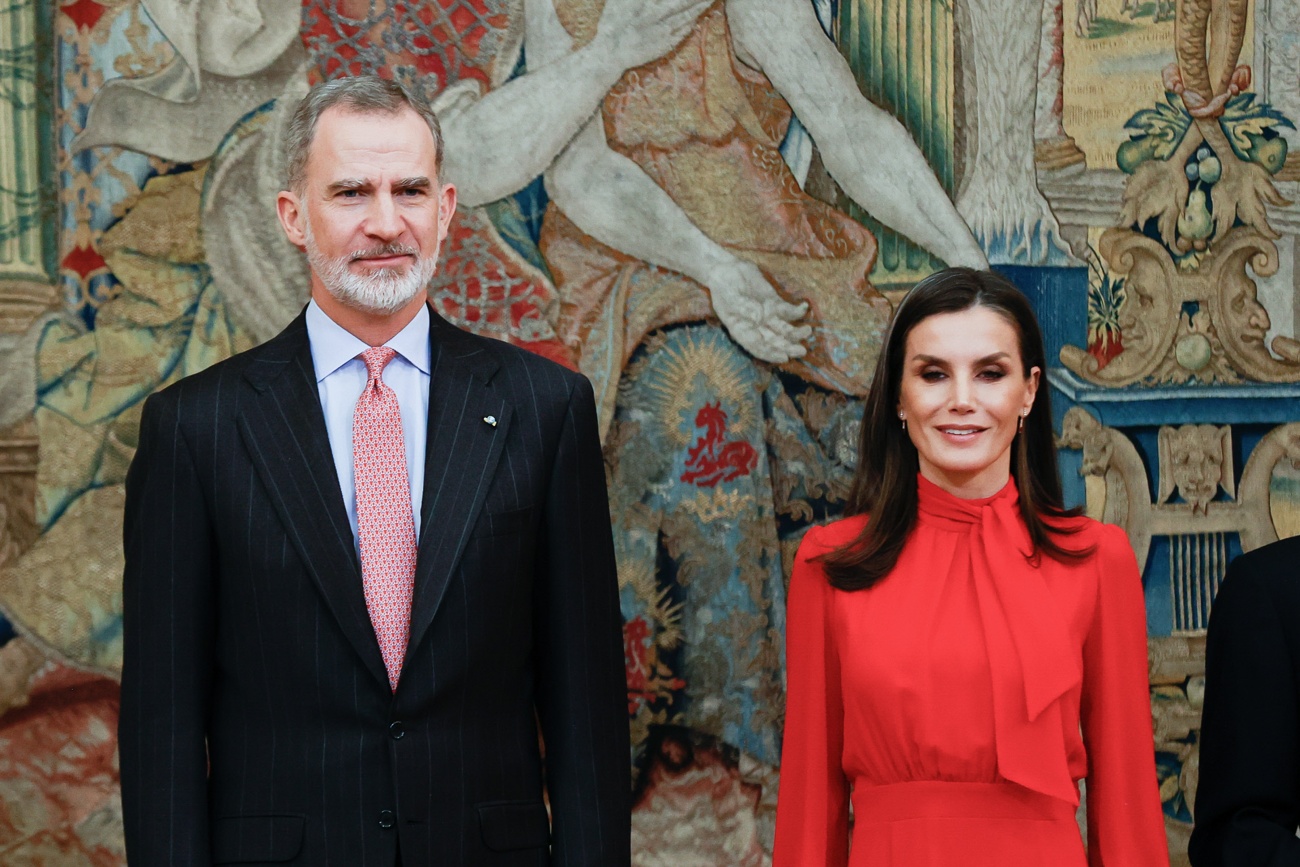 Princess Leonor to begin her military training soon
After it was confirmed last Tuesday by the Council of Ministers that Princess Leonor will begin her military training after finishing the International Baccalaureate at the UWC Atlantic College in Wales, and before reaching the age of majority, the King and Queen have reappeared in their first and only joint act of this week. (SOURCE: EUROPA PRESS)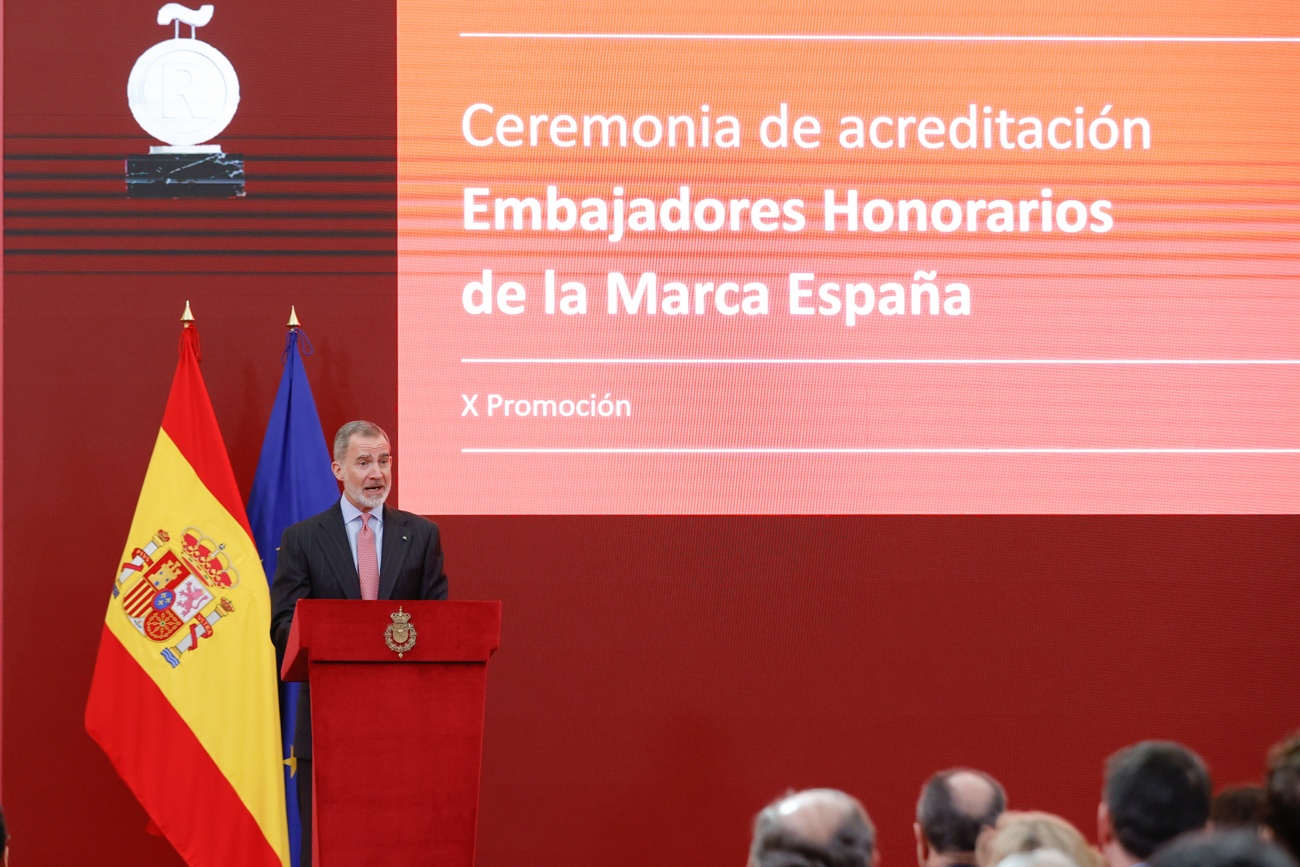 The following awards were presented
Felipe and Letizia have delivered at the Royal Palace of El Pardo the accreditations to the tenth promotion of Honorary Ambassadors of the Spain Brand, an initiative of the Leading Brands of Spain Forum.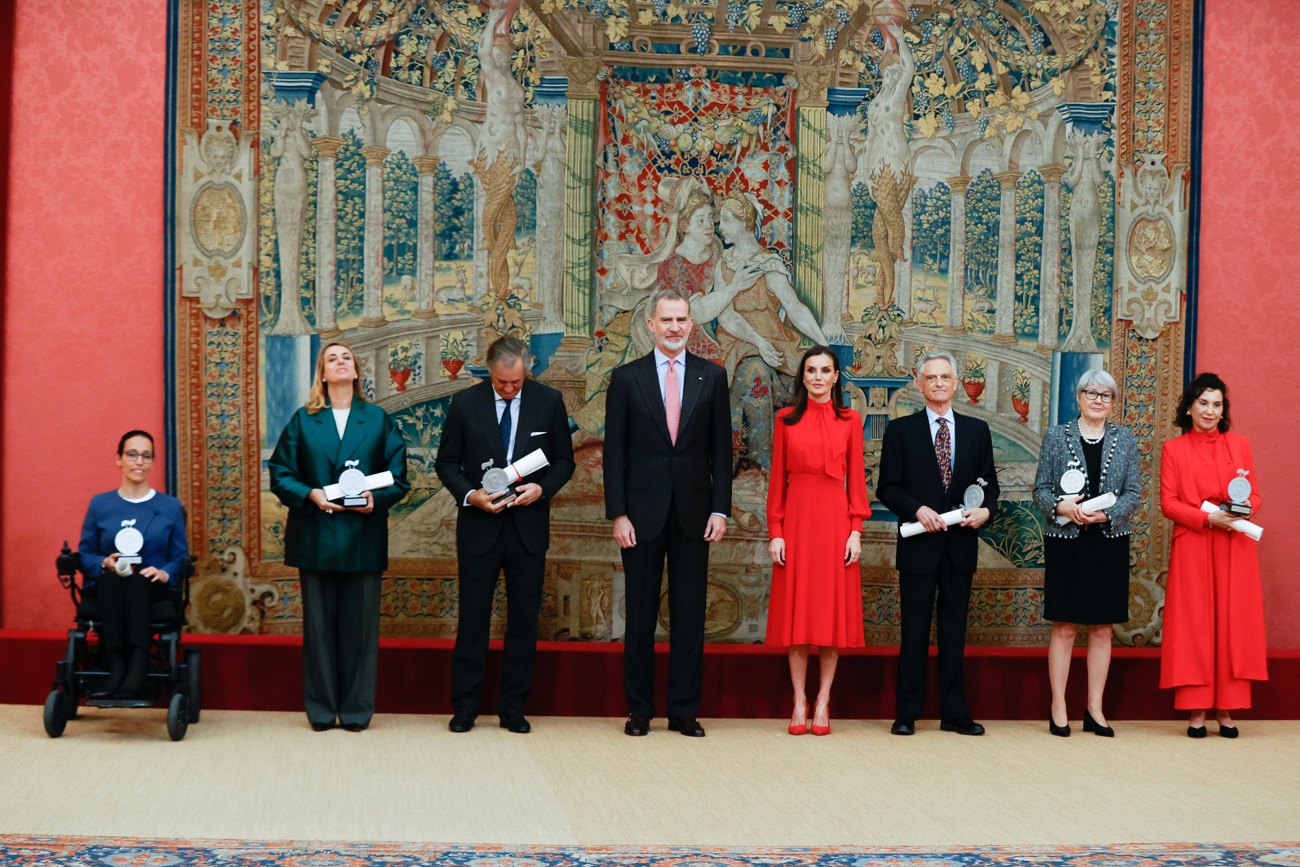 Recognize institutions or companies that provide a positive image of Spain
The objective of this initiative is to publicly recognize the individuals, companies or institutions that have contributed the most and best to strengthening a positive image of Spain abroad.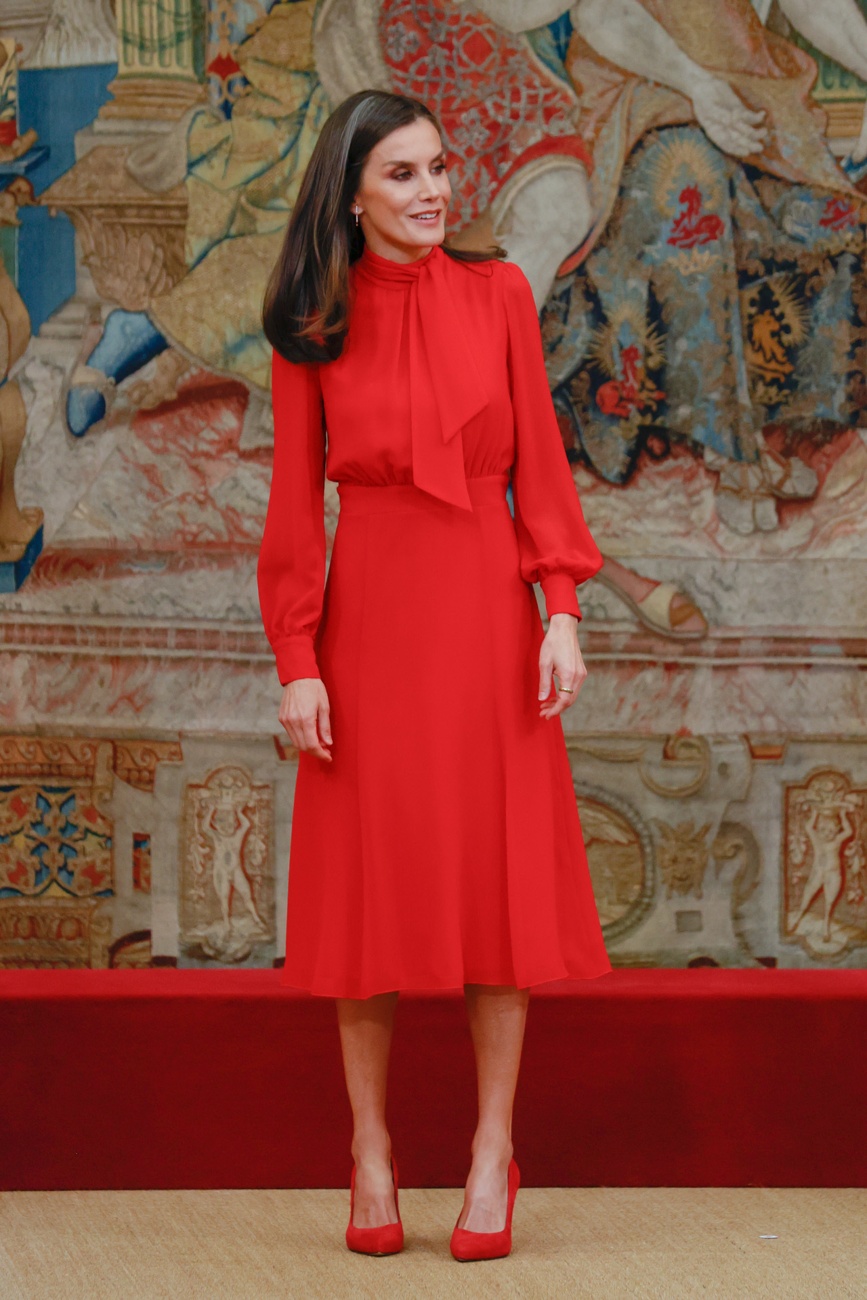 Letizia looked beautiful
For this occasion, the queen wore a total look in what is undoubtedly still her favorite shade, red.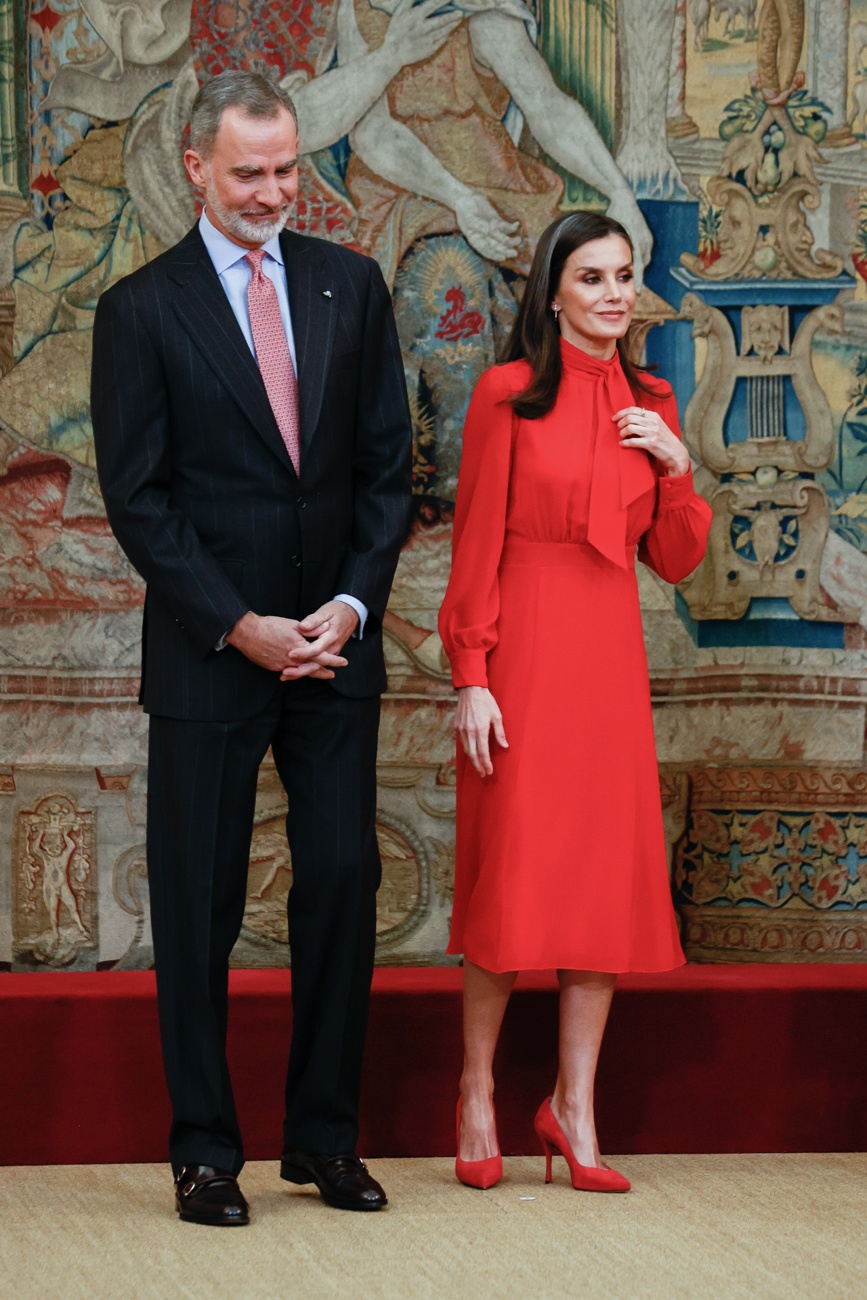 A week of premieres
And if on Tuesday in her visit to Valladolid Doña Letizia dazzled with a premiere of pure trend, a long tweed jacket from Massimo Dutti that promises to become the star garment of this spring, today she has done it with a romantic, vintage design.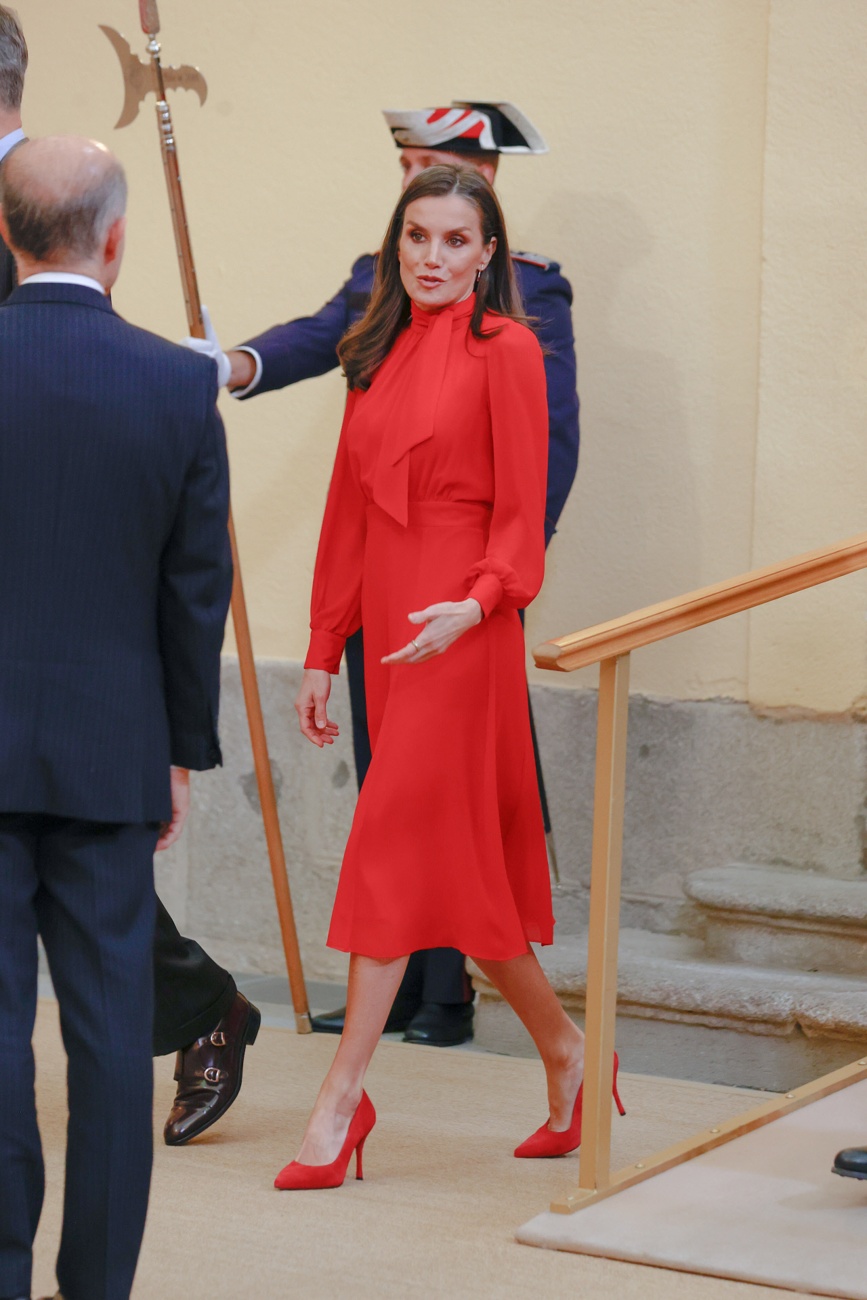 A flowing red dress
Although it is a dress, optically it looks like a set of blouse and skirt. In passion red, with lacing at the neck, flowing skirt below the knee, cut at the waist and long sleeves slightly puffed, this is a model that we had never seen the Queen until now, although its origin is unknown at the moment.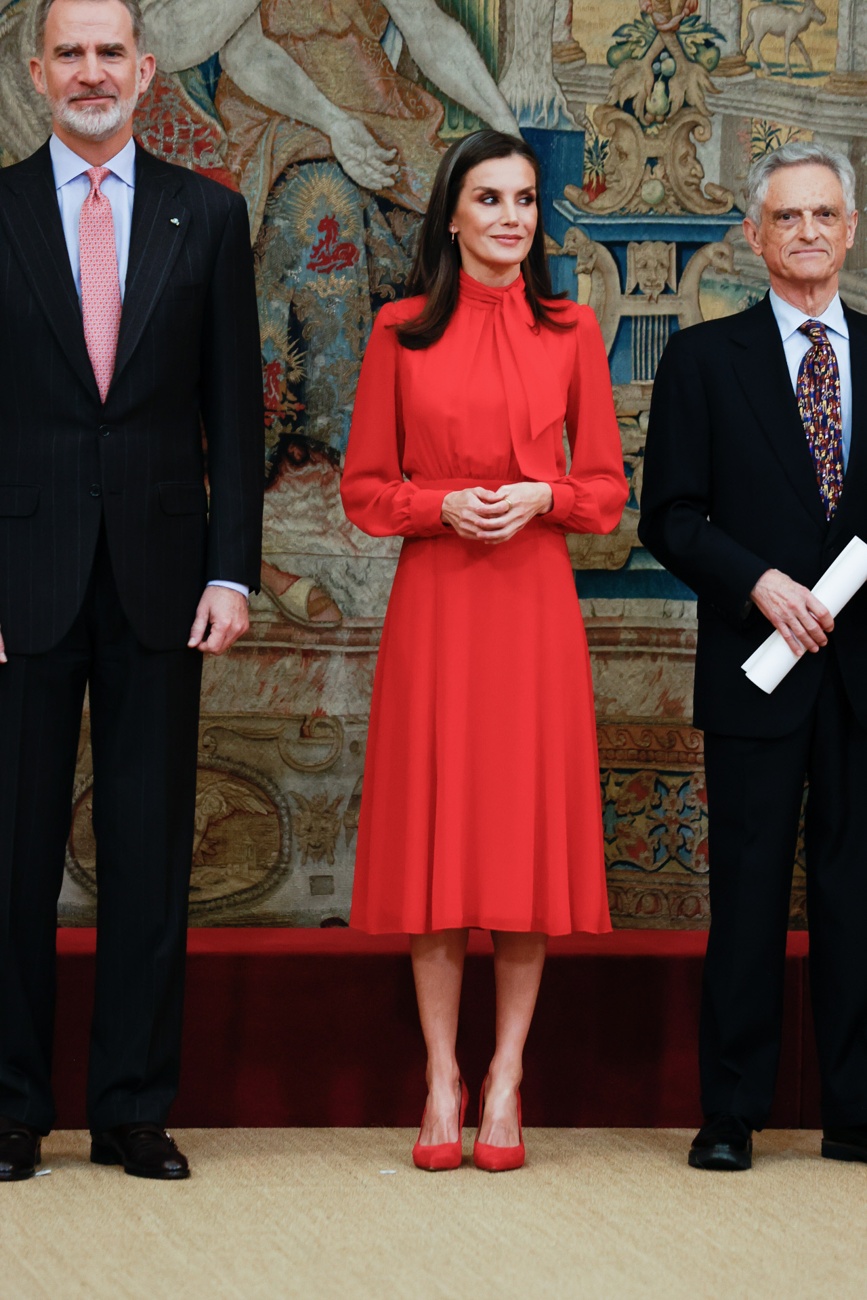 Monochromatic looks are on trend
Proving that monochromatic looks are more fashionable than ever, besides, it is undeniable that the queen loves them, she has complemented her style with suede pumps also in red.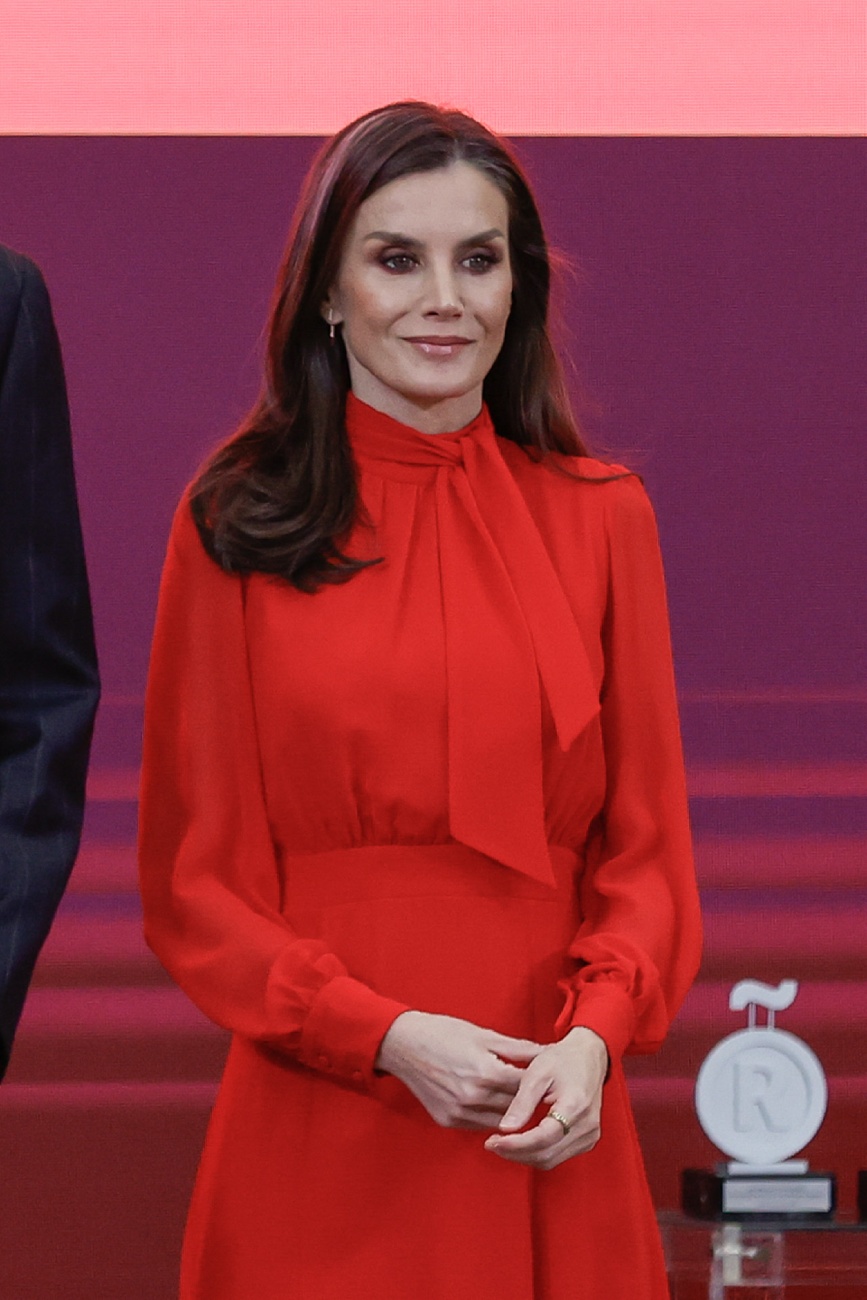 Showing gray hair
The queen has worn her mane loose, showing off her gray hair with great elegance.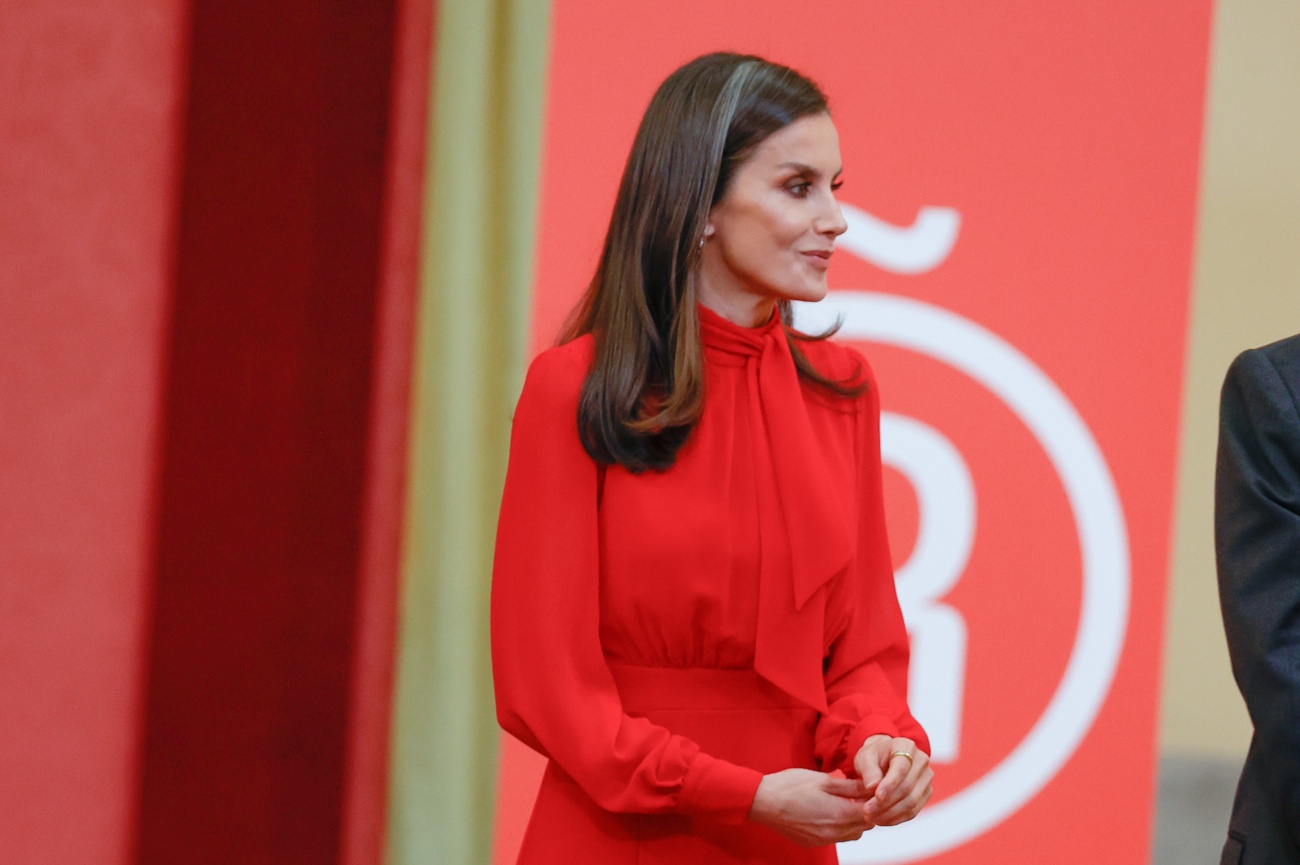 Simple jewelry to accompany the look
She also wore her new favorite Coreterno ring, which she hasn't been separated from since she debuted it on January 6, and ruby bar earrings from Gold&Roses that we have seen on several occasions in recent times.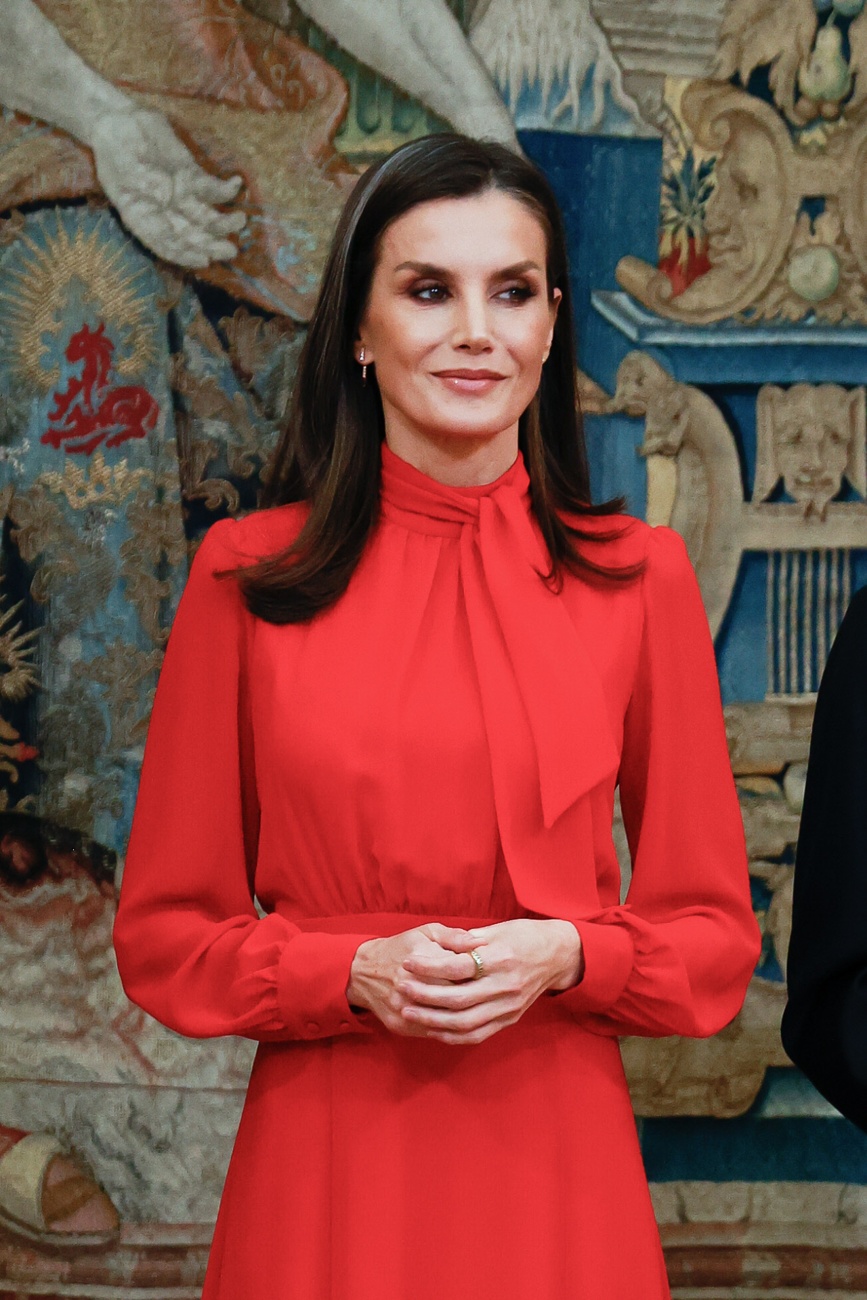 A very natural make-up
To finish, she used a simple and natural make-up with juicy lips thanks to a discreet gloss, the final touches for a look that was simply perfect for the occasion.