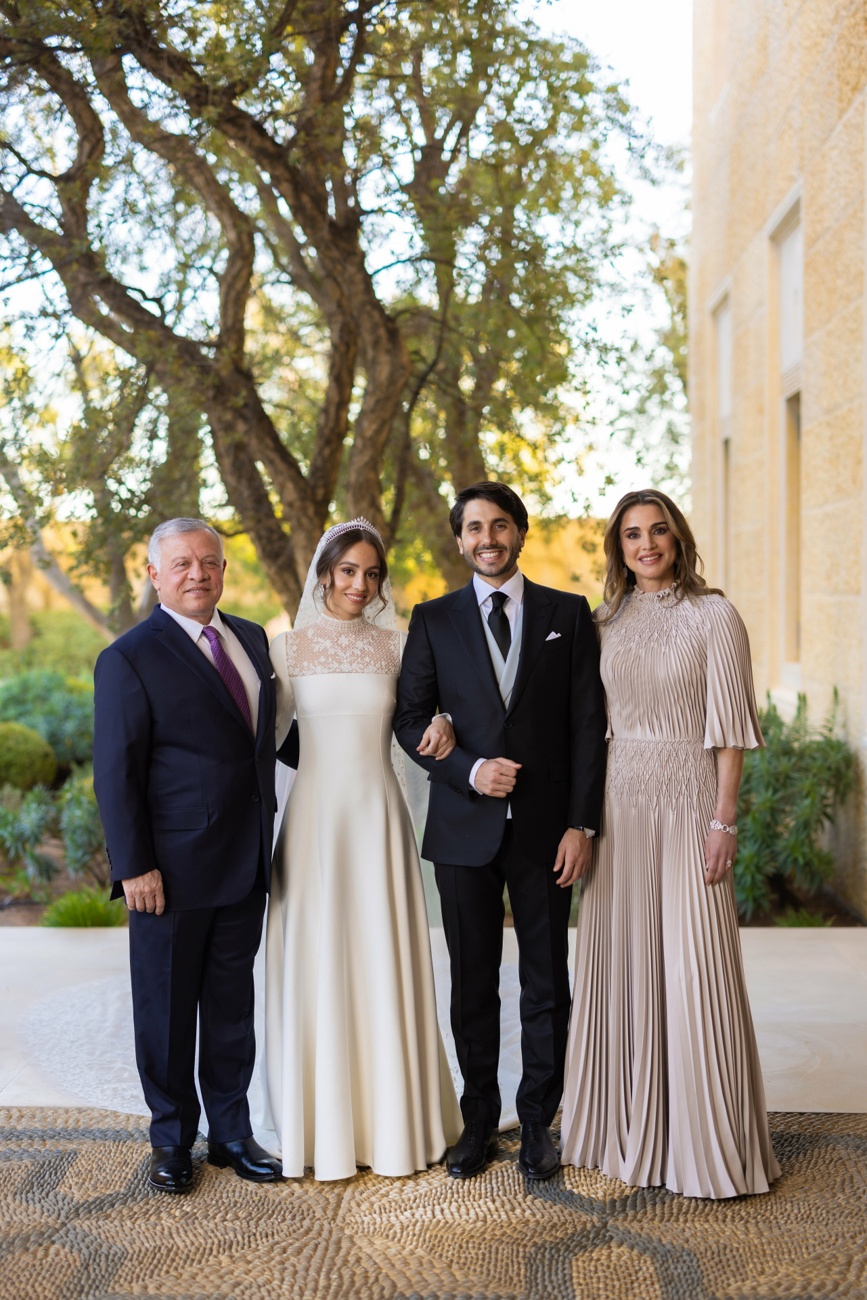 Rania of Jordan, spectacular at the wedding of her daughter
The Jordanian Royal House has lived this Sunday one of the most special days in Amman; the daughter of King Adballah and Queen Rania, Iman, married the Venezuelan financier of Greek origin Jameel Alexander Thermiotis, in an elegant and sophisticated ceremony held at the Royal Palace Beit Al Urdun in front of 150 guests.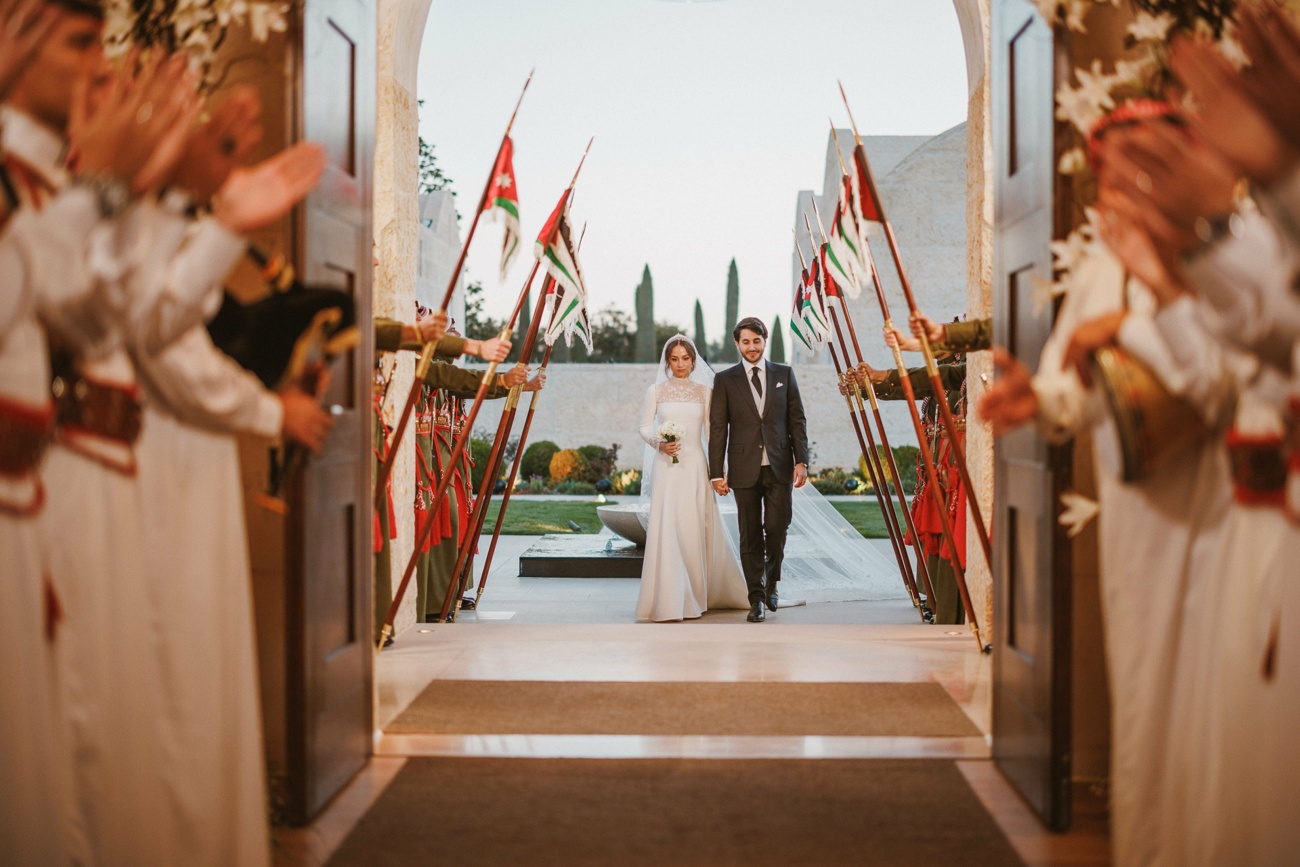 The European monarchies were missed
A wedding that missed the presence of representatives of the European monarchies – who have a great relationship with the King and Queen of Jordan – and in which, as expected, Queen Rania, one of the most elegant royals, has once again given us a lesson in style with a spectacular Dior dress in nude.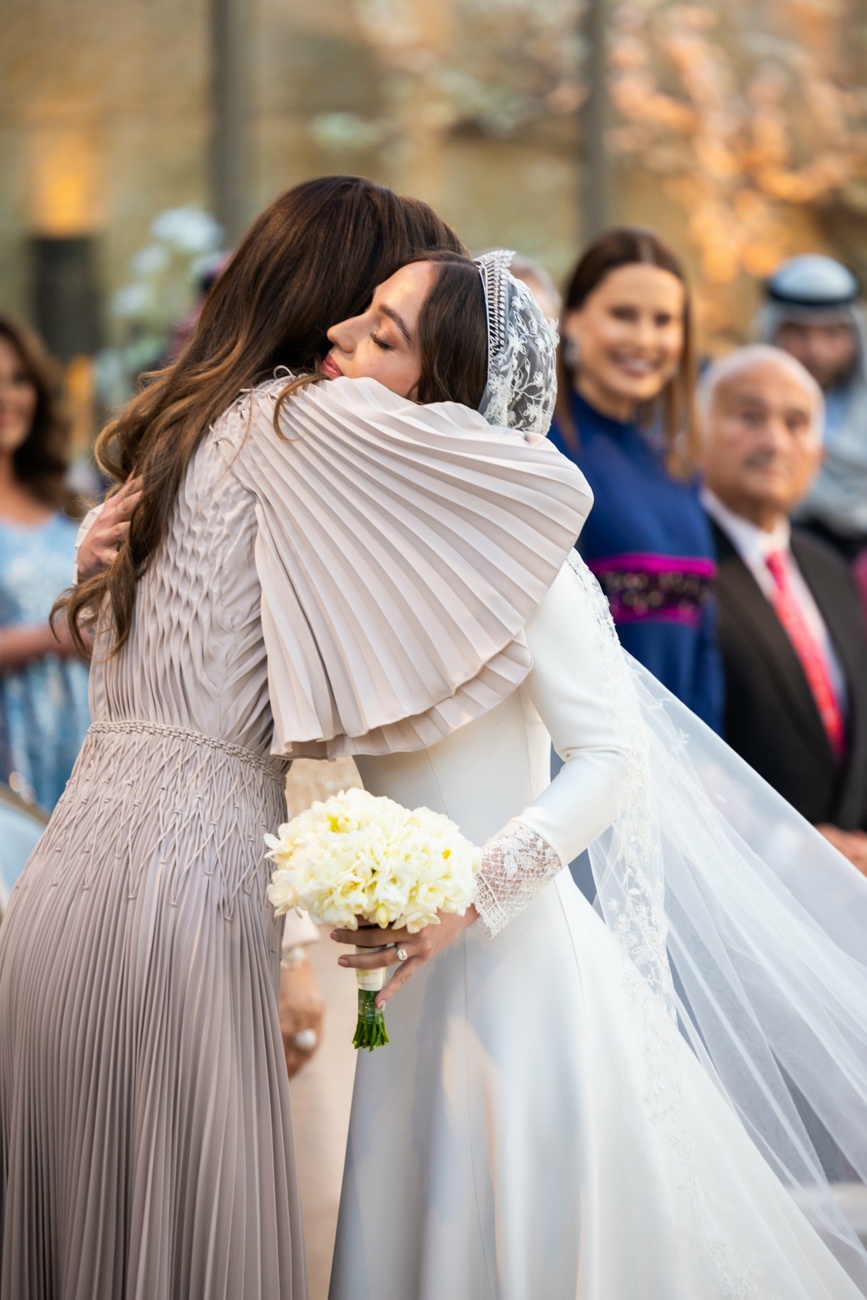 Rania, dressed in Dior
A long design belonging to the Fall Couture 2022 collection of the French Maison, made in pleated silk with geometric embroidery both in the neckline and waist area, achieving a stylizing and flattering effect. A model with a slightly ruffled neckline and frilled sleeves, providing movement to its spectacular look.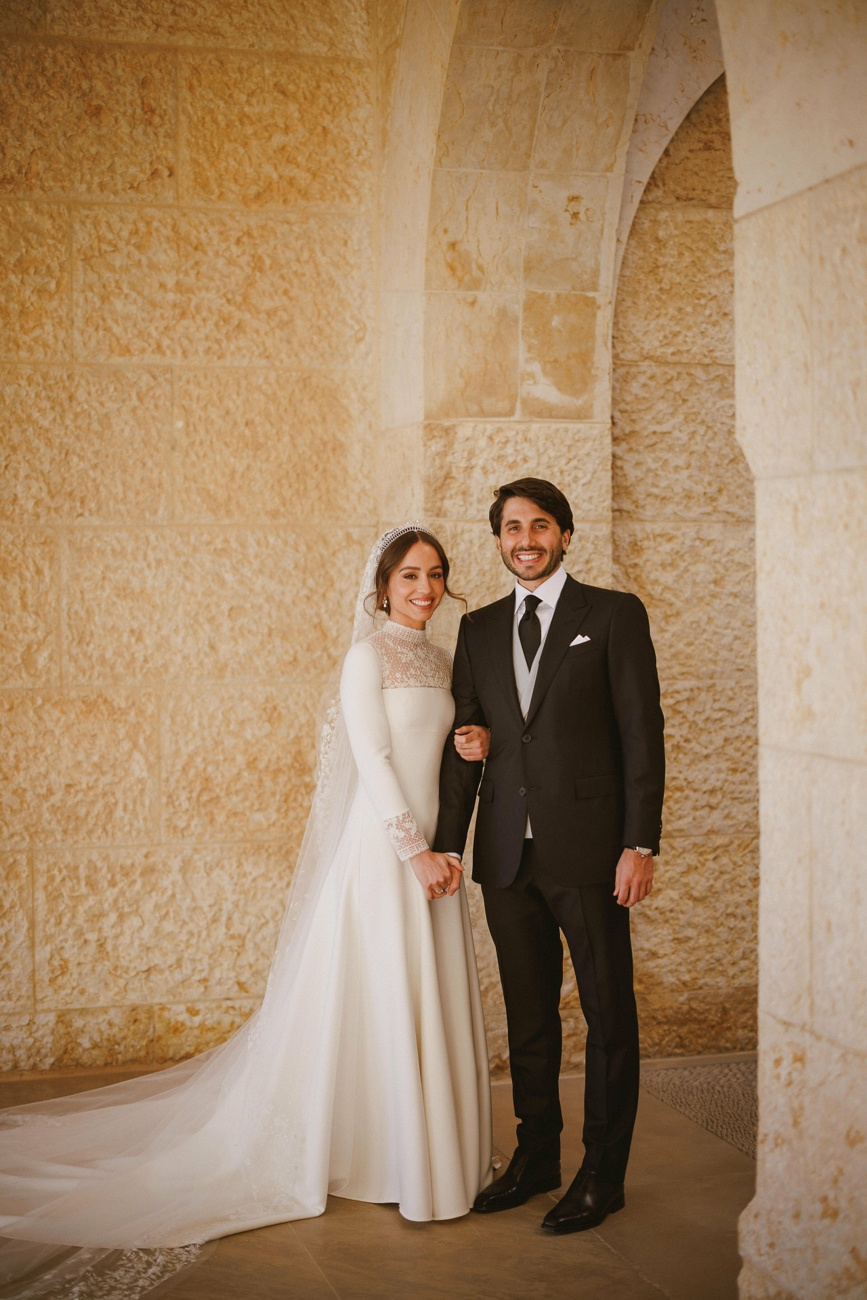 The princess, in a classic dress
Princess Iman, 26, the second daughter of the Hashemite monarchs and the first to walk down the aisle, dazzled in a classic white bridal look with long sleeves, a semi-transparent top with embroidery and a perkins neckline simulating a strapless, lace over-body and a discreet train.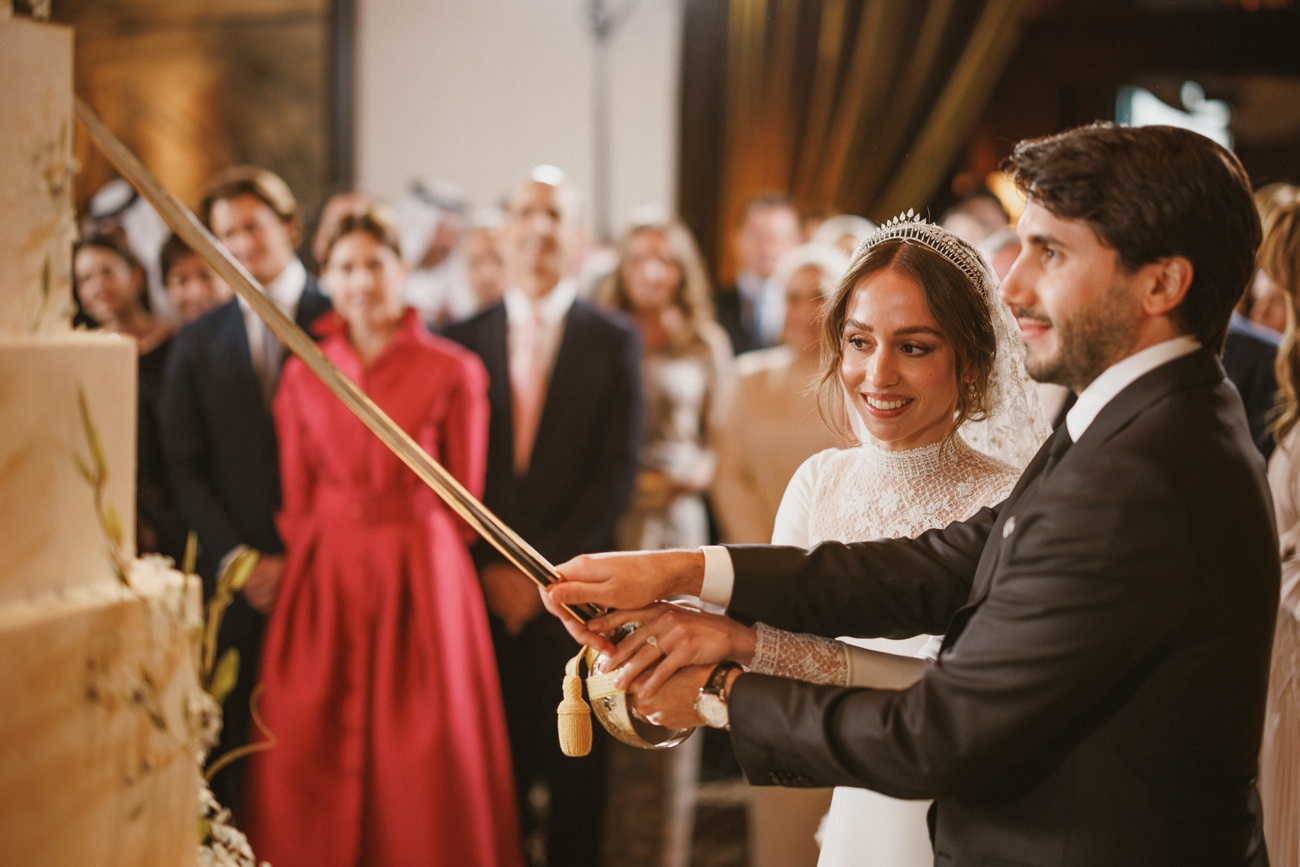 150 guests
The ceremony was held in front of 150 guests at Beit Al Urdun Palace, the residence of Abdullah and Rania.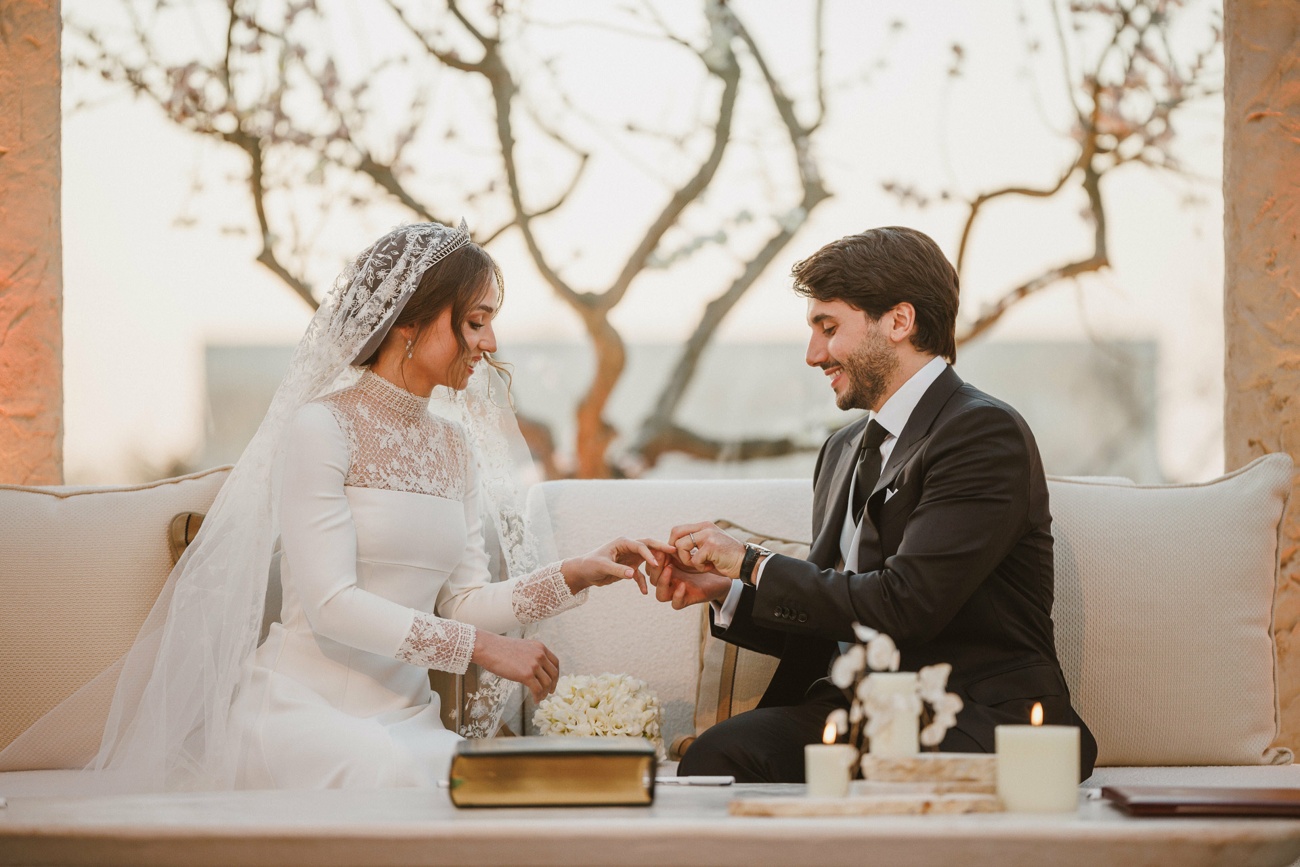 New tiara and a bouquet of white roses
The princess decided to crown her head with a new tiara, a fringe style diamond piece that held the veil, full of lace and floral motifs. All accompanied by a bouquet of white roses.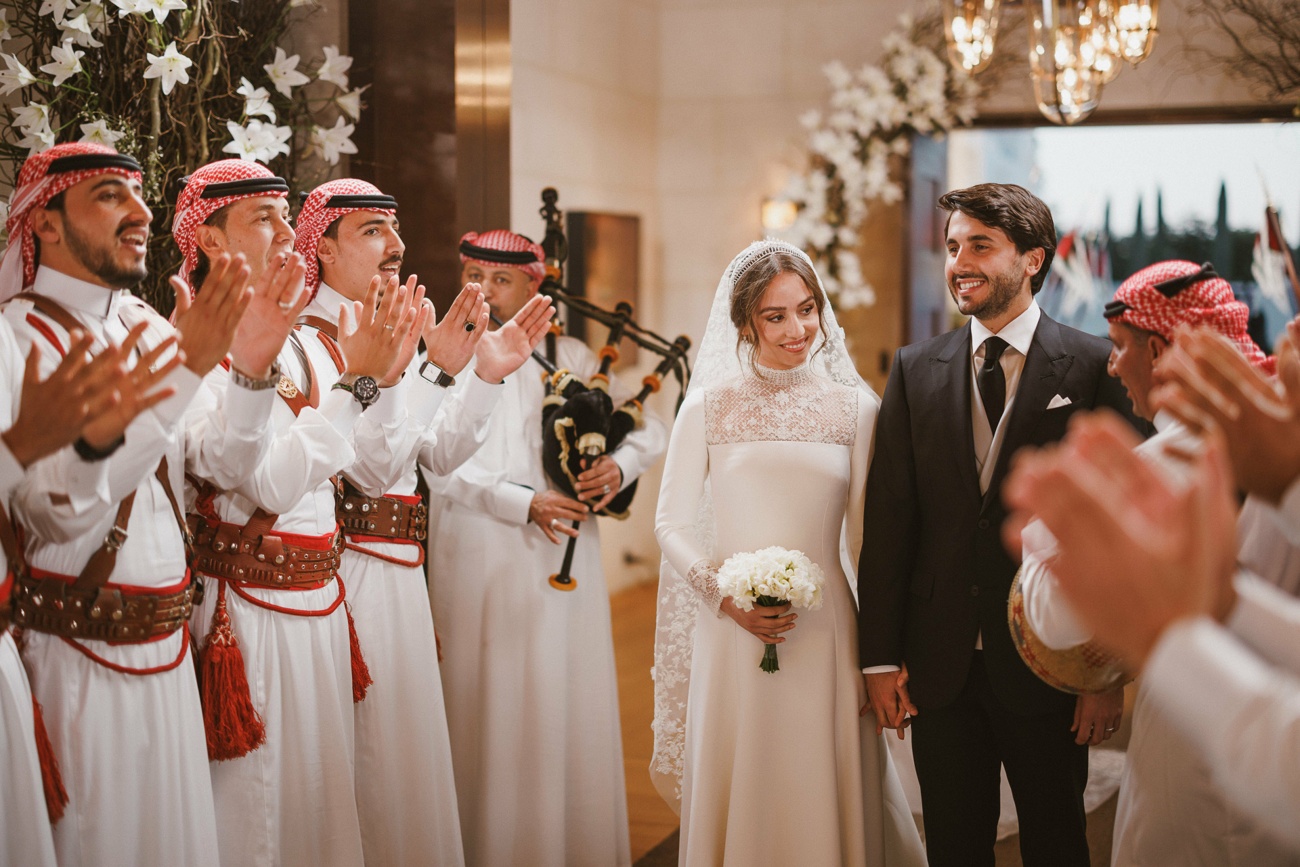 A wedding in a short time
The announcement of the engagement of the eldest daughter of the two daughters of Abdullah and Rania of Jordan was known on July 6 last year. Shortly after nine months they have become husband and wife.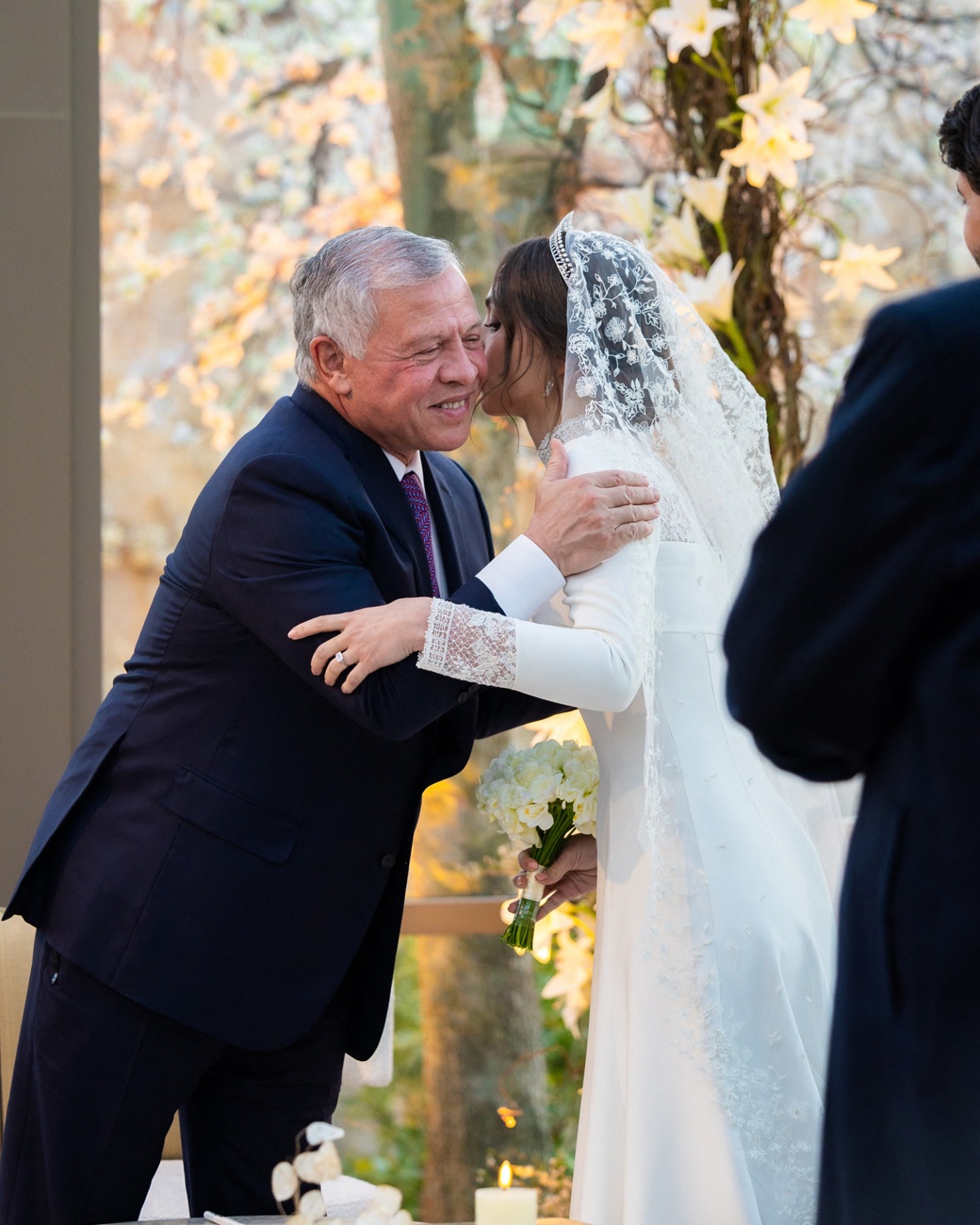 A brief celebration
The wedding was as quick as the engagement. The bride was surrounded by her three siblings, Hussein, Hashem and Salma. 2023 will be a very special year for the Hashemite Royal Court, as on June 1 the crown prince will also marry, just days before the kings of Jordan commemorate three decades as a married couple.